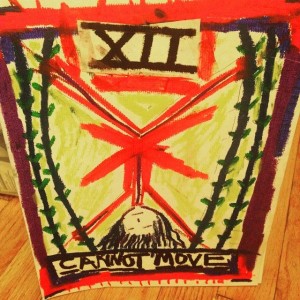 Mercury, Mars, Saturn, and Pluto are retrograde–
but it's Mars and Pluto that are on my mind the most this evening.
YOU WILL FEEL POWERLESS. 
How can you not feel powerless under such a sky.
Not if you know what Mars and Pluto mean.
Mars is PASSION. Pluto is PURIFICATION.
But what are we supposed to do? Just stop?
No.
But we must choose our powerful (Pluto) actions (Mars) wisely (Saturn). Use your head (Mercury).
Retrace your steps for the retrograde.
Do it again do it again do it again for the retrograde.
You are NOT powerless but you will feel powerless. Those under hard Pluto transits (not soft but HARD Pluto transits) will feel this double triple. At the mercy of who the fuck ever. God willing a good transit to balance it out.
But no. Don't just stop.
xx