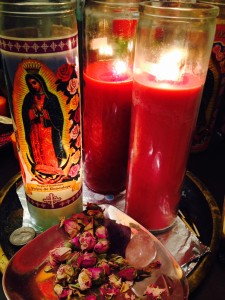 News: I am talking a bit more about my spiritual life on Instagram. Follow me there at @moonplutonyc which is also my Twitter handle. Of course I still post astrology and tarot and daily life, but I've started to Instagram my spiritual autobiography.
OKAY let's get started! The North Node is leaving Virgo this year so I have a QUESTION for you!!
What did you organize? What did you organize while the North Node has been in Virgo? And shall remain until May of this year. What did you sort and dust and prune and clean up? What did you fix, make better, critique and then edit and then find the solution. WHAT DID YOU MAKE PERFECT?
This weekend's Full Moon in Virgo can reveal it to you, if you pay attention.
Last night I needed my Palo Santo. I have not purchased my beloved Palo since New York City and Sage is just not my thing and I needed to smudge so bad so I used my breath as my smudge stick and my fire, my flame. I let my breath cleanse me. This is a Virgo Full Moon topic and Virgo North Node topic and it won't matter so much SOON ENOUGH what you fixed or didn't fix. You will just BE.
North Node enters Leo and, well, this is a huge shift. From the servant (and you were supposed to serve your Virgo House) to the heart. Leo rules the heart, generosity, pride. I was talking to a Leo lady the other day who suffered a breakup — not that she felt that badly to be honest because her LEO PRIDE took over and she said to me: THE AUDACITY (of that ridiculous person to leave me).
And then the cards revealed MORE. The cards revealed she had skipped steps. She did CHARIOT too soon and needed to do TEN OF SWORDS first. Grieve it, my darlings.
So. As we finish up these weeks of North Node in Virgo, do not skip steps. Meticulously scrub those Virgo steps so you can enter Leo time clean and pristine and perfect.
xx
OTHER NEWS:
I am doing Full Moon Mini Moon Tarot by Facebook Messenger Fri/Sat/Sun this week. My schedule fills up with these so contact me asap if you want. $35 for 15 minutes. I am also birthing my MONTH AHEAD readings. You can purchase ONE or a bundle and I mentioned a price on Facebook but I may still adjust it. These are NOT anything goes reading. They will strictly focus on the month ahead for you, the transits and cards.