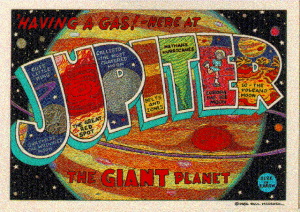 So far what I'm noticing is that folks are not freaking out over these retrogrades. They are taking it/them in stride.
In fact, I'm noticing optimism and breakthroughs of spirit.
So far so good.
Maybe it's the Sun Jupiter trine this week that's causing the uptick. It's in orb. Whatever the reason, we made it through the wilderness. Somehow we made it through.
I've already been out for my morning walk and it's already hot and only May 1st.
MAY.
Happy May, y'all. Beltane.
How are you?
*
My current state of mind as reflected in a short poem I put up on Facebook just now (part 1 of a longer piece):
Florida
Shaggy palm trees
and Spanish moss
sickly sweet jasmine
70s bush
*
THE STARS NEXT WEEK:
Monday is the continued Pisces Moon. Yes you are more psychic. Yes your mind is a hula hoop.
Only Moon aspects are exact and mostly good except for depressing Moon square Saturn so you may feel a dip leading up to that (early afternoon for my time zone). But otherwise pretty positive all around.
Best for Monday is that applying SUN JUPITER trine which is exact on Tuesday and the Moon enters on-fire Aries.
Wednesday and Thursday we have the inconjuct clusters.
We've got a Moon Jupiter, a Sun Saturn, a Venus Mars, a Moon Mars.
For some reason these are making me laugh which is kind of funny. I mean, how can a Sun Saturn *anything* make you laugh. I think it's because so much has happened. And we don't fit yet. Inconjunct keyword: adjustment. We don't fit yet quite in the new life after the March eclipses and it's funny. Big shoes on small feet. Small shoes on big feet. Sorrow takes a holiday. I see you on a raft on the water, out in the middle of nowhere, nowhere, somewhere, nowhere, but you're not sad. You're floating. It's Taurus Season.
Friday brings us the New Moon in Taurus and I'll write about that as it gets closer…
xx
I am running a Reading Special all week. It's my much beloved 2 for 1. Purchase an hour-long reading at regular price and get two hours to use at your leisure. I love doing these. I love working with folks in depth and it's also a way for me to give back.