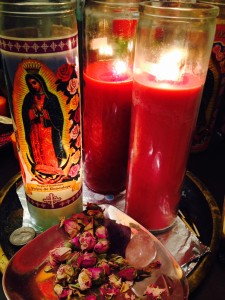 Two things to get us started. First one is about love and fate vs. free will.
So today I was talking to a gal and she got the REALLY GOOD CARDS in regards to love and this man that she has been in love with forever and in fact I think the first time we ever spoke it was about this man and the prognosis was not good then but things changed over the years, they really changed, due to privacy I cannot say more but I will say this:
she got the good cards and I said to her: let's say we have 5% free will. Let's say the rest of it really is fate and what is yours, but within that 5% you really have the ability to fuck it up and same for him but let's say you don't do that, let's say you don't fuck it up and you live out this 95% of god's will then YES it will be. You're on track. Keep doing what you're doing.
Time will tell. I hope I'm right.
Another story: I wrote something on my Facebook Timeline today (and you can friend or follow me there) about prayer because I am a prayer kind, always was, likely always will be, no matter my level of belief or doubt at any given time and it is how I was raised, with prayer, with tradition, but all that aside there is a kind of prayer which is of TRUST. It's not HELP ME (which is fine, perfectly fine) instead it's: I KNOW you will help me. I trust you will. I know you will. I trust you will. You won't let me down. I KNOW IT.
Very different.
Food for thought. Scenes from my prayer life and the spiritual conversation, so to speak, that I had during the month of September (Jewish month of Elul when "the King is in the field").
But mostly today I wanted to talk to you a little about Samhain – just to remind you that it is appropriate to reflect. You don't have to build an altar to your dead anyone but good to reflect and I'm going to quote Scott Cunningham here:
the separation between the physical and spiritual realities is thin. Wiccans remember their ancestors and all those who have gone before.
You don't need to be Wiccan or a witch to mark this night and maybe it's "just" Halloween for you. I've loved Halloween since I was a kid.
Whatever the case, I feel it. Do you? You don't have to have an altar as I wrote above, but I recommend it. Any kind. A single light. I don't have exactly what I'd like at this time but I do have candles going right now on my fireplace mantle and I will keep 'em going until early November. You don't have to know why. I'm not sure I know why. But it's a recognition anyway. Of this time, this time of year. No perfection required. You don't need a reason. I'm a Cancer Sun Mercury Mars. I just do. I may figure out "why" later on.  If you want an intense ritual of black candles and cauldron you can find information on line of course. No shortage of step by step prefab altar creation.
Now about this New Moon in Scorpio – it's on Sunday. 7 degrees. Early afternoon for my timezone and it feels "clean" to me – as much as a Scorpio Moon can be or feel clean but it is. Listen to this; it's beautiful:
Mercury trine Neptune then the New Moon trine Neptune then the Moon Mercury conjunction so it's this Mercury Moon Neptune marriage and yes it's all the obvious stuff: more insightful, more psychic, the thinning veil, mediumship, penetration, focus, and consider a beautiful new beginning in your Scorpio house. Got a Scorpio project going? Want to get one growing? Plant the Scorpio seed.
It's a peaceful moon, a quiet moon, serene on the heels of a serious Venus Saturn conjunction (the day before). Honestly you may not do much this day but float but Mercury's involvement in this sky guarantees MESSAGES so listen up.
xx