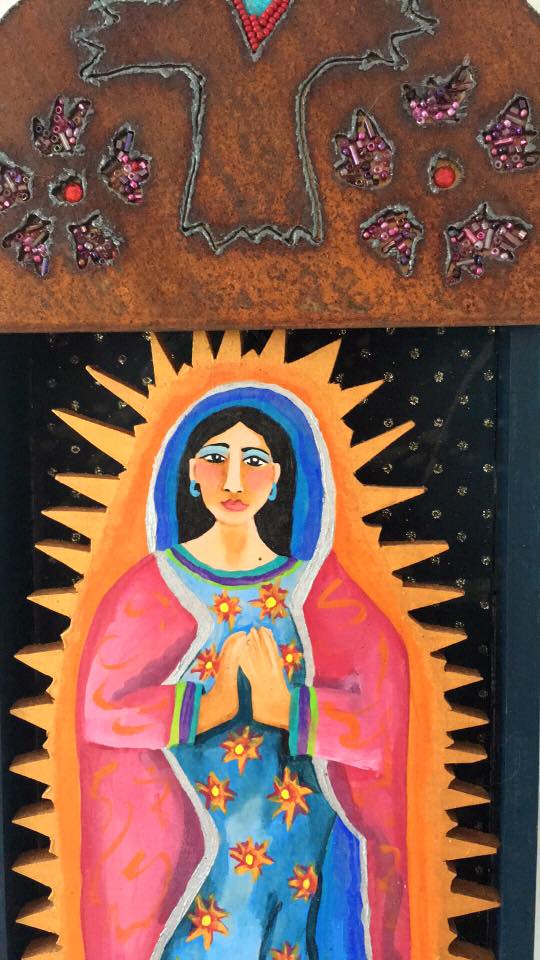 I'm sitting here having breakfast, a delicious greasy sandwich and wondering why things feel so dark when the sky isn't so dark this week.
Of course your transits are your transits and those will trump any general activity but I see all these sextiles and trines!  I look in my book and I remember. Venus and Saturn will be opposing each other (exact on Friday/Saturday) so it's building now and a harsh Venus Saturn aspect is one of the most devastating. Believe it! If you have this in your natal, you know how dark it can get in there.
Saturn is AUTHORITY, my friends. Saturn is responsibility. Duty. And what is Venus? A pretty dress. Venus is that thing you love and now, this week, it's got yuck all over it – the yuck of Saturn: some kind of requirement when all you wanted to do was look pretty and hang out and hug your dog.
You may still be reeling from the fact that Venus is already in Cancer. Seems too soon to me for the not quite end of May. Sun just entered Gemini. It's not unusual though to have the sky look like this but a Venus Saturn opposition already? Do we have to?
My advice:  do slow down and look after your own needs, Cancerian style. Bed, food, cuddles. Saturn may try to hit you with a stick about what you have or have not done and that's Saturn's job yes and it may come from outside you, someone else, or from your own inner voice, but tell them to WAIT. You haven't finished yet. Wait. You'll get it done in fine Cancerian style. Bed first. Food first. Love and hugs first. We all need love.
Will the Saturn people get annoyed? Probably. It's okay. You don't have to take care of everyone and in fact I'd recommend that you don't. Cancer is ruled by the moon and the mother and the lunar tides and their mood will shift just as yours will soon enough.
Love,
A