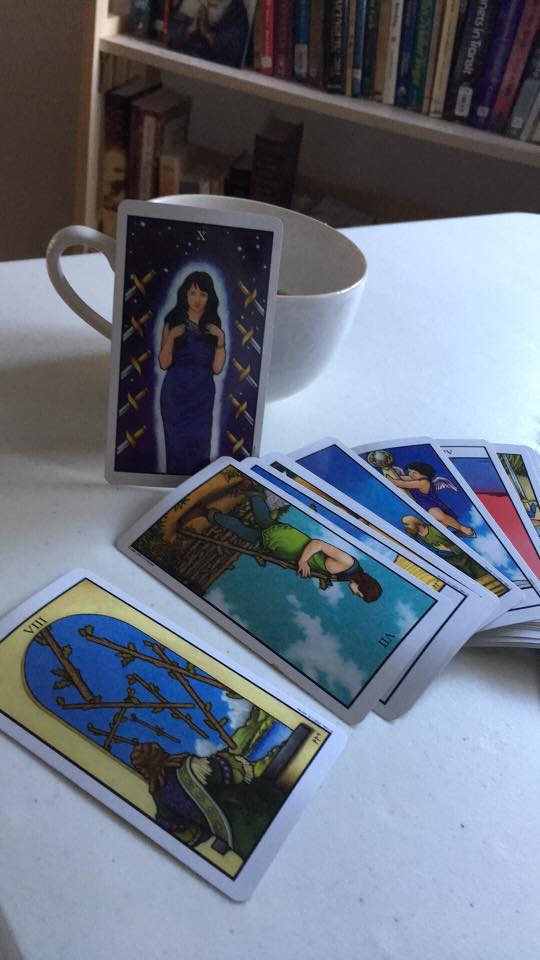 Yesterday drawing cards with a fellow witch.
We have these little sessions. We ask questions, find answers, hope for the best, and I was asking questions of various kinds and she drew this card for me and I'm not sure if it was advice or WHAT WILL HAPPEN but something is going to change.
End of cycle.
It also felt like: the way things are now. You are heading towards THIS. And then will come the new.
Is this the Eclipses talking? Could be. I am about to have the Full Moon in Aquarius eclipse in my 6th House of work and daily routines. Coming to the end which implies a beginning.
What cards are you seeing? 
xo