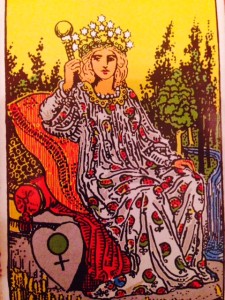 Blog posts about Mercury retrograde often come with these lists of DOs and DON'Ts.
Don't buy this. Don't sign that.
Do review, redo, revise, renew.
I made a little meme today using one of my favorite RE words: RESURRECTION.
Or this: EIGHT WAYS TO KEEP MERCURY RETROGRADE FROM FUCKING YOU OVER. 
Truth is, you'll be okay. Mercury is a trickster, yes, but Mercury is not Uranus or Neptune or Pluto or Chiron. Mercury is not one of these hell-bent on destroying your life planets. Mercury too busy.
But even as I say that I ask myself: is it true? Well, a bad Mercury transit CAN make things worse, exacerbate an already frustrating situation but in and of itself…?
Please do not fear Mercury. Will you feel the stagnation of ALL these retrograde planets?
Or will you take it in stride, exhale, and finally relax a bit. Make the connections that eluded you before because you were too scattered, too freaked out, too much in a hurry, too heartbroken.
Slow down. 
MERCURY WILL RETROGRADE IN TAURUS (takes his time).
Jupiter, Mars, Saturn, and Pluto will be RX when Mercury begins his backtrack and yet I'm not feeling Eight of Swords. I'm feeling EMPRESS EMPRESS EMPRESS!
So go ahead and choose your favorite RE word and enjoy flying backwards. Maybe something or someone you thought was dead and gone will be back, but in a GOOD way! Something good.
xx