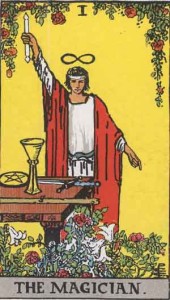 I was only going to mention this on my Facebook but decided to blog about it too.
Tomorrow morning the Moon will enter Scorpio (NYC time).
The exact Moon Mars conjunction will be at 2:55 pm, Monday.
THE WITCHING HOUR.
Magicians, witches, mediums, psychics, healers of all kinds, shamans, light workers, necromancers, this weekend and Monday is for you. 
The weekend:
Moon in Scorpio.
Mars in Scorpio.
Moon trine Sun Neptune in Pisces is PSYCHIC.
Moon sextile Pluto IS PSYCHIC and sextile Jupiter is PSYCHIC. Jupiter rules prophesy.
Moon trine Chiron heals you.
Moon square Venus and Mercury THE INFORMATION you will not be able to stop it. Although you won't want all of it. There will be squares. You will be frustrated. You will try to stop the transmission. You will block it without meaning to. You will want to spit on the truth. But I suggest you keep your spit in your mouth.
HOWEVER: Open your chakras at your own risk. Don't say I didn't warn you.
Also on my Facebook today I mentioned the fact that your third eye may not be where they tell us it is. You may "read" or "know" from your Sacral or other chakra. It is this way for me, lower in the body. And it may change!
Also, I have to mention, my darling Magicians and Mediums and Shamans and Healers and lion cubs and lovers and moonstones and bloody bloody Scorpio Moons maidens… there is something called ECLIPSE MEDICINE and ECLIPSE MAGICK and I am telling you now that you can collect it.
March 8th all day
March 23rd all day
And the secret truth which I am sharing is that you can collect it pretty much all of March, especially between the two Eclipses, collect it and collect it.
But don't say I didn't warn you.
Be careful with what you DO WITH IT. What you do with your Eclipse Magick. It is as potent as Blood Magick but don't quote me on that (because nothing is as potent or potentially destructive as blood magick).
One other thing about this weekend:
the OTHER fixed signs won't have it easy with this much Scorpio opposing or squaring, making a fucking mess of your chart. Talking about Taurus, Leo, Aquarius. The Scorpios will be even more Scorpio. You may love that or hate that. Now for the folks who have a combination of fixed in their charts, well… let us pray for the Sagittarius Moon 🙂
LOVE YOU
xx
I will be doing an Eclipse Special – for just a day or two. Will figure out when. We have two March Eclipses and also the Full Moon in Virgo just happened. A little savings for you, $25 off my hour long rate (which is normally $115). 
moonpluto@gmail and we'll set something up. If you want the best deal (and I know you do) it's my Reading Bundles. 4 hours of time with me = $340.