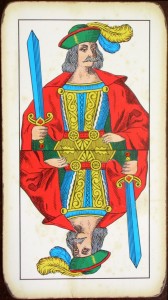 The Swords cards in the Tarot are about the truth. All the Swords cards.
Having truth, finding truth, denying truth, celebrating truth, crying over the truth, searching for truth.
Consider for the moment, the Eight of Swords, which may be a card of meditation, eyes closed, or a card of denial of the truth or refusal to see the truth or inability. Or perhaps just waiting. All Swords are about the truth.
And consider for the moment this week's Full Moon Eclipse in LIBRA, an Air sign. Although some read Swords as fire, I (and many) read them as Air.
Full Moons and Full Moon Eclipses reveal. They reveal the truth. IN A BIG WAY. And when an Eclipse is in Libra, you get the scoop on your relationships.
See, Libra doesn't want to reveal. Libra, like Scorpio, keeps secrets. Romantic secrets. They use use persuasive words, diplomacy, the masks of sweet words and charm (hi Venus!) to dodge the sweet nut of the truth OH YES the truth is sweet, just like the Swords are sweet.
Oh really, MoonPluto (I hear you saying!).
YES.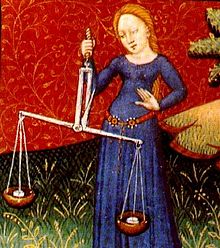 Because without the truth, we cannot make proper decisions. Without the truth, we cannot leave or stay. Without the truth, we live a lie. And the lowest vibration of Libra hides the truth from him/herself and hides the truth from others.
This is not JUST, which is why it is the low vibration of Libra.
His/her true feelings? They will come out! His/her true thoughts? About YOU? They will come out. Full Moons bring news, revelation, confession! CONFESSION!!!!!!!
And perhaps you already received your confession around the New Moon Eclipse! There will be more!
My advice: do not resist the light of the Swords suit. DO NOT RESIST THE LIGHT OF THE SWORDS SUIT. Do not resist the Eclipse energy of truth.
In fact, I think this Eclipse is about your relationships FIRST and about your Libra House second. I'm usually a much more house-biased astrologer but I FEEL this one.
Also this is the last of the Aries/Libra eclipse cycle! We had all these eclipses during the Uranus Pluto square and what a mess that was! What a mess of your life that was! I hope you are picking up your pieces from the rubble. I know many of you are still suffering and I send you healing and love through the waves.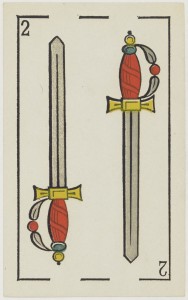 Important to note: the Full Moon will oppose not only the Sun in Aries but also Mercury (heart vs head) AND sextile Mars. Did you hear that? That's good — a sextile to Mars in Sagittarius. Drive away! Just drive away, run away, LEAVE the people who do not support your life, who do not care, who do not reciprocate, who do not treat you JUSTLY. Your heart and your feelings and your feet (or your car!) are aligned. Just go. You can do this. Just go. Whatever you need to let go, whatever you need to release. Do it!!!! Treat yourself justly!
(However, MoonPluto, I, am not responsible for your decision. You have free-will. You are a (hopefully) responsible adult. I can advise you but please do not take advice based on a blog post. We can speak privately if you feel called.)
For many of you, this eclipse will be good and kind news, blunt revelation, sweet Sword! You'll discover allies you didn't know you had.
Good luck my lovelies! It's going to be GREAT!
xx