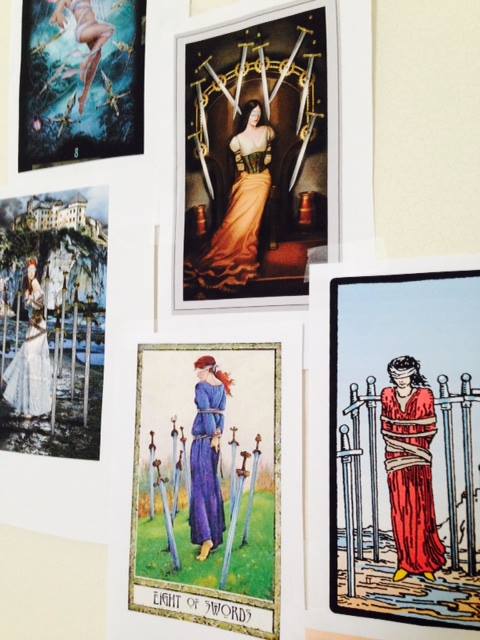 When I first learned astrology, all those years ago, in that class in New York City, near Penn Station, from a real Occultist, a real Magician, I learned about Chiron. He included Chiron in the chart. Not everyone does.
Some folks do not include Chiron or do not consider him as important as the other outer planets or slow movers.
I wish I didn't.
I wish we didn't have a Chiron or need a Chiron.
I wish all of us were without wounds. But this is not "Moshiach time" as a lady I once worked for would probably say. In plain English, this isn't heaven on earth. Yet.
We have our wounds and they need a representative(s). Chiron is one of these. He makes sure we are continually reminded of our vulnerability. Fragility. Humanity. It's soooo painful, says Chiron. Can you soften when you are reminded of this instead of hardening your heart? I'll try too.
Over the years I've met more than one astrologer who felt Chiron could NOT be healed, that this wound always opens and re-opens throughout our lives, depending on the transit and our life experiences. This has been my perspective too, and I always felt those "love and light" astrologers were full of shit.  You know the ones I mean? The ones who talk about how great Saturn and Pluto are as if their transits were theme park rides. Life is hard.
No one wants to be writhing in pain all the time and we're not, for the most part, hopefully, ideally, AND YET those of us who are the explorers and seeker and deep divers, well, we live on a sharp edge. We get hurt. We trust. Many of us are empaths, artists, believers in the invisible.
Question: how to make peace with Chiron. That something will always hurt, has the potential to always hurt, and can get triggered pretty much any time. What do we do? Can we make peace? What do we do? So let's say Chiron can't be healed. And let's say we are so wounded, so so so so wounded. And we try to work and love and be and live whatever life we have and… Chiron. Always Chiron.
"They say" we are supposed to take knowledge from our personal pain. That it's a gift we can eventually give. Teach. That we can help others. I do believe this is true. Take our writhing and our sorrow and straighten up and strengthen and be a lighthouse for others, be a help, be a heart, life preserver.
Today I reached out to a friend. I was so bummed about something and she was there for me and she showed me good things when all I had to say was sorrowful things. She was a good mirror. She was good.
It was Chiron that was talking, my essential wound. My rejection. Not my filth. That's Pluto. Not my punishment. That's Saturn. But my Chiron. My essential wrongness. In all of us there is a place deep inside that just feels incapable of redemption, fixing, perfection, help. That's Chiron's curse and the irony is we really can hold others up, comfort others, even when we feel beyond that same help.
Maybe that's the only way to make peace with Chiron. To give him voice. Speak about the wound. Speak loudly about the wound. Sing it. I'm not sure I ever do. Yes another way is to counsel others and be a good friend but I think there has to be this other way because for many of us giving counsel is not our path. But in this age of social media we can all speak out and take pain out of the dark and make it plain and SEEN. And heard.
Chiron says: I'm not good enough. I'm not X enough. The X is whatever House he's in for you. That House becomes a black sun. X it out. Cross it out. Ignore it. Until BAM you are forced to confront your brokenness once again.
Advice: find a friend.
Advice: if you don't have a friend find good counsel who will comfort you. Advice: if you don't have a friend or counsel find GOD (Goddess, a candle, a Saint).
FIND IT. Because even if writhing in pain occasionally is inevitable, so is solace.
Have you made peace with Chiron?