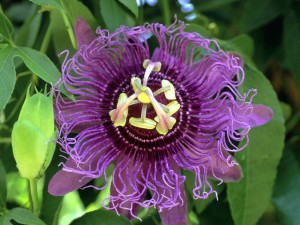 I know not everyone reading this blog is single and looking for love 🙂 So I am adjusting my Tarot forecast today and will draw cards for Self and Money as well.
But first? The Love 🙂 Let's do two cards: where you're at now and where you're headed if you keep going.
I think you're going to run into a bit of a wall. Check yourself. Check your fire. Check your Neptune. Reality check.
Listen, I know you're the Queen. I know you're demanding and commanding and you're worth it, but there's another person here.
So while you're busy giving orders and emotional proclamations and deft backing aways… don't forget you're not alone here. You want a partnership, right?  Or is it that you want to rule? At least know the answer to that question.
If you keep going as you've been going, well, you may collapse (temporarily). This card is also saying to me, alternately, that collapse would do you good i.e. focus your attentions elsewhere. Give the Love Stuff a REST before you collapse into a heap of unsatisfied love puddle mush.
 2. Self
General advice for weekend well-being: drawing 2 cards without setting an intention. Let's see who shows up 🙂
The Sun is in Leo, my friends! Rejoice in your accomplishments. Revel in YOU. Glory. No negative self-talk allowed. Reframe every dark habit. Be gentle with yourself but be more than gentle. Be PROUD. ROAR if need be 🙂
Being social is favored, but if you want to be alone, then enjoy enjoy enjoy. I don't know what you've got planned. You could hear some VERY good news that you will want to share. Keyword: celebrate.
I want to draw one more card here: what this news could be about: oof! We got the 8 of Wands. If any y'all get some super news, messages, please tell us! Hmm I think this news is related to a new project or a project from the past that is reaching fulfillment.
Whatever your worries were this week? Turn them into confetti. Put the little confetti in your palm. And blow. Poof!
3. Money!
One card: what you need to do to improve it: put the burden down. You are SO hard on yourself. Put SO much pressure on yourself. Your mind doesn't rest. I'm gonna say it, okay? Let Go, Let God. There. I said it. It's too much for one person. The money is NOT going to flow if you are so tight and so sad. Yup, you are standing in your own way here.
One card: how to alter your money attitude: you THINK material goods aren't important to you. You think it's about security. Well, it doesn't matter what it's about. What matters is that you are CHAINED (you know what this card is ;)). Chained to your MONEY WORRIES and chained to your perceived money burden.
One card: asking for more information: your emotions get the best of you. You have so much energy around money. Put the energy away from worry and towards… silence. Towards receiving. When you feel overwhelmed by money worries, sit the fuck down and get quiet inside. And feel the presence of God (or whatever you want to call IT) in the room with you. That is all.
One card: and this is the advice card: whatever you learned about money, whatever unconscious messages or even images you have around money… do a ritual for them. I want you to start over. Clean slate. Do a ritual or a high-power visualization so that you can begin to let this stuff go. I am picturing in your mind's eye that you put all your money messages, all the negative ones,  in a little paper boat and you send it downstream.
***
This feels like a Full Moon Tarot reading to me, that we're in a releasing phase here. Letting go of the obsessions and burdens and old messages.
Do you think you can? What would it take? 
Love, MP