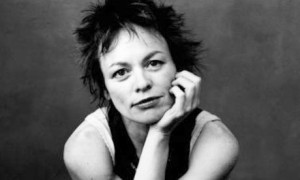 Let's pull a few cards for the week.
I don't want to ask a specific question. I am going to pull these cards WITHOUT thinking love or money or work or… anything.
Let's have a free fall and see what happens. 
Wait. Here's my intention. These cards will tell us WHERE your energy will be…
Remember I was predicting that you would hear news this past weekend? If it didn't come yet, the news is still in orb 🙂 And there could be a rekindling of some kind. You may hear from an old friend, an old lover, a family member who has been out of touch.
You may hear from or about a project you've forgotten about. It's like the final strands of Mercury retrograde wrapping around you. I am picturing a Mermaid with very long hair waving in the water. There is a veil between this present world and your future and it's getting thin. You can touch what's to be.
Something from past is returning to you but in a sweet way. Something you felt defeated about. But you've worked hard. There is a plum or two, a peach or two, on this branch. Pluck it, smell it, savor it. Take a bite but don't brag. Sun is in Leo but Mercury in Leo is still retrograde and Mars is in Libra. Be polite.
Otherwise, with Mercury retrograde in mind, I am seeing, little by little, slow improvements but they are coming. They are on the level of the imperceptible at times but no less real. You can tune-in to it but not with your thinky mind. Use your soul-mind. The part of you that knows. Your life is magic. Spirit holds you together. If your blood could talk, what would it say?
I see greater perspective. I see you've been taking care of yourself. I see you diligent and doing your thing and paying attention to the details and sweet cards here.
Let me pull one more for advice even though I don't think we need any advice but what I'm feeling is this… that a big chunk of July and early August felt like quicksand but we got so many pentacles here in this card group that… it just feels more stable to me overall.
Oh yeah. Thanks, Tarot. The Sun. Sun Sun Sun Here it comes 🙂
Don't hide in your room or in your mind. Go for a walk. Touch the earth. Life is not meant to be perfect but you aren't powerless.
The Sun is in Leo. Remember what you have that is so very good. You can come back from the worst of challenges. Check your mind. Check your body. Are you in pieces? If you are not in pieces, then you must, you simply must… continue.
Love, MP
Music for your Monday Mood Laurie Anderson – Langue D'Amour
I've never looked up Laurie Anderson's chart but I bet she's got some Aquarius in her chart or a prominent Uranus!