I am happy to present to you my first on-line Poetry Workshop
the first of a series, designed to whip up your creativity and get you writing, reading, and seeing. 
THE POETRY OF PLACE
What is your place?
Where are you in space? 
Poets create worlds.
The poems I will be bringing you and the poems I want us to write — are anchored in the details of place, position, surrounding. Location location location!
Poets are often strong on consciousness or emotion (and I love them too) but sometimes we have no freaking clue where they are.
I want to know WHERE YOU ARE.
You can write about the wall. You can write about the door. The chair. You can write about your city. You can write about your body. Your favorite cafe. Your least favorite pier. Wherever you are. Are you rooted? Adrift? I want you to find out. About snow and sky and chair. And write from there. What do you see and can you describe it. What are your nouns? Nouns are so precious! How present are you? Can you see what is there? What do you see? 
With these thoughts, we begin.
Unlike my astro-tarot classes which are more free flowing, these will have more definite structure. Keep reading.
————————————————
About Me and Why I'm Doing This
Well I've been thinking about doing this ever since I started my Astrology & Tarot classes a few years ago.
Timing is everything.
Many of you know I got my MFA a million years ago 🙂 in my early 20s, and am a poet and playwright.
New work of mine will be appearing here and here and I'm probably most proud of my playwriting and short plays produced. The Lark book (coming out in 2016) will feature a poem-play. But all writing, for me, begins with the poem-utterance. The short phase. The cry!
And when I committed to this business of astrology/blogging/readings, I left behind all other "creative" writing. I am finding my way back.
I also just love teaching 🙂
DETAILS BELOW FOR COURAGEOUS POET SOULS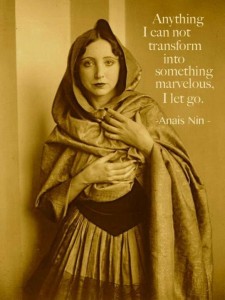 NUTS AND BOLTS: 
How long will the class run? 
Six Weeks. Beginning APRIL 10th
Five Weeks of writing, reading, and new material.
Week Six is for integration.
Where will the class be held?
In a SECRET Group on Facebook. Nobody knows your business there 🙂 except for me and the other participants.
All my classes thus far have been in FB Groups (someday I'll migrate elsewhere but for now we are there).
(I MAY use a Tumblr actually as long as it's a clear template, and not confusing at all. I'm building one now and will see if it's suitable.)
What if I'm not on Facebook OR can't take the class at this time OR want to work with you privately? 
You can take this as a correspondence class or independent study with me at this time or in the future.
Am I required to participate? 
I prefer lively discussion, but it's fine if you are shy or prefer to lurk or just don't have much to say or get too busy to say anything. It happens.
Do I need to be a poet or professional writer to take this course? Do I have to write a sonnet? 
No and no. What is required: an interest in poetry or talking about poetry.
Are there set class times?
Yes and no.
I will be posting new material in the group onMondays and Wednesdays.
And I'll be around to answer questions. But you can read the posted material ANYTIME.
Each Monday I will be giving you a writing prompt and a handful (between 5-8) of poems for you to read, sent by email or as links posted in the group. There will also be videos (or audios) for you to listen to. I am posting these actually to save you money on having to buy textbooks 🙂
I am creating the writing prompts to give you structure, constraint, so you can be more free to create 🙂 I want to reign you in while setting your poetic SOUL free.
Very simple example: I may ask you to write a 14 line poem, choosing 10 words from the poems we read that week.
Other assignments may be more devious 😉
Sundays are discussion days when I'll be posting your poems (with your permission) and discussion topics relevant to the week's material.
IF you want your poem workshopped, you MUST turn it in to me by Saturday 11:59 pm, EST.
(Workshopping = to have me and the group talk about your poem).
DO I have to share my poetry with the group?
No, you do not.
In fact you don't have to write at all. You can just observe and listen.
But I will ask you to specify IF you want your poem posted and if you want to receive feedback on your poem that week and what kind you prefer (supportive only, gentle critique, a combination, what would make the poem better, strengths, weaknesses).
What is the cost:
$145 for the class. Slightly higher for independent study. Email me for details.
Paypal me at moonpluto@gmail.com
GOT QUESTIONS? SEND ME A MESSAGE 🙂 Sooooo looking forward to this. See you there 🙂