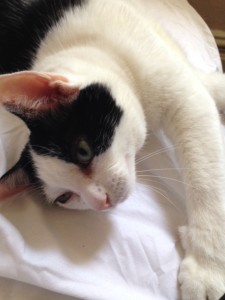 We have a void of course moon until tomorrow morning. Big City time. I know depending on your location, the details will change but I'll tell you this — my day for sure got disrupted. Men who come to fix things in the apartment. Men who show up unannounced. Men who don't show up when they say they will. Had to reschedule readings, but I'm blogging.
Otherwise, I've got a couple things on my mind:
–Mercury going retrograde next week
–Venus this week
–Pluto opposition Sun
*
Mercury is in the early degrees of Cancer and heads back to Gemini. We are told all sorts of things — what to do, what not to do, what not to buy, what to wear 😉
Keep in mind this: Mercury goes rx at 3 degrees Cancer and goes direct on July 1st  at 24 Gemini. I firmly believe that projects left hanging MONTHS AGO will gain traction during this time period. The degrees are important. The degrees tell the story. CHECK YOUR DEGREES BABY! 
*
Love relationships, I predict, are less tumultuous this week. Venus sextile Neptune. Venus trine Pluto. Yes, I know IT'S PLUTO but… you suffer less as you strategize your way out of hell. Think about it!
Moon enters Virgo tomorrow morning. Yes, this is your work week: detail oriented, on top of things, chores, tasks, laundry, de-cluttering, the little things. No, it's not glamorous. Time to furminate the cats (a special brush that they love).
*
Last night I was Googling Pluto opposition Sun. It's not exact yet in my chart, but it's getting there and I love reading what others have to say. I'm often disappointed though. The same stuff over and over again. But last night on one of those big popular websites I finally found some words that rang true, made sense, and actually made me look forward to this transit a bit more.
And thinking: what happens when a Moon Pluto person becomes, in addition, a Sun Pluto person! I'll get that Pluto trine eventually but not for a few years. In the meantime though, as Pluto opposes my Cancer stellium, it makes other good aspects in my chart, planet by planet.
Issues of power. Growing in power. Defining power. Power struggle with others. What is a deal breaker. What is good enough. What MUST BE. Identity changing. Ego building. Getting stronger. Obsession. Intolerance. Seriously not suffering fools. My way or the highway. Others feeling threatened by me. I'm already used to that. I expect it will increase as this transit perfects. From door mat to… ???
Not sure yet.
Updates as they arise 🙂
New Post on Beliefnet CLICK HERE for The Lovers: A Story for Mercury Retrograde