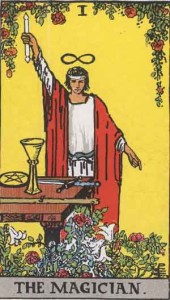 In one of the chat rooms we are talking about fear — and we are talking about self-esteem. The New Year is coming and how can we reduce our pain.
Is it even possible? And how. I believe it is.
Your mind is your friend and not your friend. Your mind is the message and messenger. The Pages of the Tarot. Mercury the Messenger enters Aquarius, an air sign, tomorrow, but goes retrograde on Tuesday.
The usual phrases apply and I don't mind them: rewind, redo, review. Remind. But also redemption. Rebirth. What did you forget? Rewind. 
We enter Aquarius but then turn back to the Capricorn part of the chart. Issues there need your attention. You must go back. What are those issues? Check your chart now. The chart KNOWS. You know. Ask your Higher Self. Sit in meditation. Ask the question.
What needs you? Who needs you? You must go back. You must put your attention there. Put your mind there. Let it sit. Let it wait. Let it ask. Let it fall silent. Listen to it.
Mercury Retrograde is a marvelous excuse to meditate. To examine your mind. How do you get in your own way — due to fear for example or by repetitive seemingly automatic thoughts that only bring you low. Work with your mind says Mercury in Capricorn. Don't beat it into submission. Work with it. Side by side. Don't give up don't give up don't give up. And I promise you once he flies into Aquarius again, ruled by Uranus (and Saturn) you will KNOW much more than you know now. Uranus has come to LIBERATE YOU once again.
xx