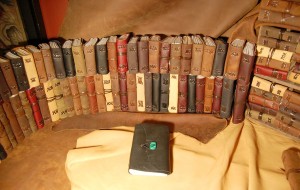 Truth is this:
Saturn went retrograde, back into Scorpio, and my blogging went kaput. (Have you noticed anything about your own chart and life due to this retro?)
Scorpio is my Third House. Write? Blog? Huh? I used to have an inspiration every five seconds. Instead, in my "off" moments (when I'm not working with clients) I'm watching hair videos. Curly hair routine videos (today). Venus is in Leo after all, season of hair rebirth and renewal especially due to this summer's Venus retrograde (and yes there will be a fixed square: Venus in Leo square Saturn in Scorpio!)
How do you treat yourself? What's your luxury? These are not frivolous questions for Venus in Leo nor for an entire Venus in Leo summer.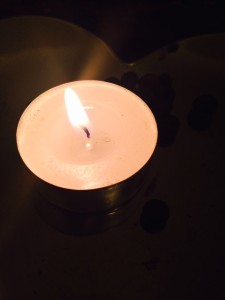 I bought myself an early birthday present (early July birthday) when I realized that I rarely do. Treat myself. Especially lately. I pay bills, buy food, cat food, etc etc etc.
So I went hunting on Amazon for the New. A new book, new Tarot deck, journals which as yet remain naked. What will the first word be? I fell in love with it all. Aura Cacia room/body spray (I love that it doubles as both) and a few more goodies.
Venus doesn't just love to see. She loves to touch and hear (and taste). Senses open. I inhale one of my new leather bound journals, smush it around because I love the sound of leather crinkling and there's a leather cord that wraps around.
That could be your homework. To get yourself something nice. But maybe you already do that everyday. Maybe, for you, that's no big – but it was for me. To get a box of presents rather than a box of necessity. But luxury IS that. Things that fill our lives with beauty and pleasure of the senses. Even looking at my journals makes me smile.
Take a moment to identify the things you love. How can you fill your life with more?
Funny for me to talk this way. I'm usually pretty simple and spare (I like to eliminate, definitely not a hoarder) and maybe that's precisely why and what a Venus transit is for. Not mindless collecting but collection of passion.
If you are low on funds at this time, the dollar store may have the perfect thing. I recently bought a few notebooks there and some gift boxes that were the perfect size for decks of Tarot cards. It just takes a little imagination, a little shoppy adventure.
Jupiter is trine Uranus today. Venus will trine Uranus this weekend. What is Jupiter? On a good day, Jupiter is the best cheerleader, encouraging you like no other. Seeing in you what no one ever has before. They HOPE. What is Uranus? Uranus scares me frankly. Uranus grabs you by the wrist and says YER COMING WITH ME. You don't get to consent with Uranus. You just go where the cyclone deposits you.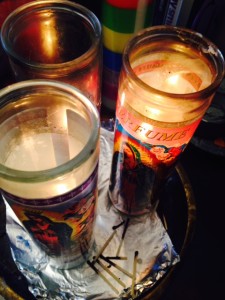 But with Jupiter in a sweet soft harmonious trine? It's good. The best fire storm yet.