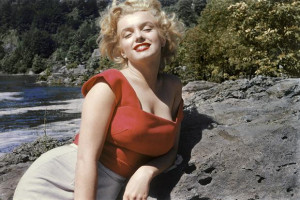 Venus is more than the outside. Venus is more than smelling good. Venus is softness. Heart. Open heart. You can look amazing but if you want to touch the heart of Venus, if you want to BE the heart of Venus, you need to soften. And stop being such a PITA.
🙂
In MoonPluto news, I just announced the Summer Session on JUPITER in Virgo and it's the weekend in MoonPlutoLand. Got a few clients to talk to and otherwise I'm a year older. Venus gets older too because we do. How has your Venus changed? From younger years to the you that you are today? What do you notice? 
Venus squares serious Saturn on Monday (it's in orb now of course) and we get another wake up call. Personally I am TIRED of this particular wake-up call but obviously we NEED it. We need to think about our love. We need to think about our money. We need to think about our self-esteem. How twisted is it? What song does it sing?
Last night I was on the phone with a friend and I was telling him about "next time." Reviewing past Venus mistakes of mine (a very Venus Return activity). How "next time" will be different if there is a next time.
And this:  do you actually WANT a relationship?
I think back on past relationships of mine and wonder what other people would have done. But I am not other people. I can only be me. And yet learn from others. I mean, I hear stories sometimes and I think: well I wouldn't put up with that. And I hear stories sometimes and I think: no big deal.
Venus square Saturn is gonna make you mull it over. Venus square Saturn is not fun spring in your step mulling it over (yes there is such a thing). She feels burdened by time and is about as light hearted as… work. Hard work.
And Venus square Saturn, like life, can make a person hard thus my reminder, here, to soften. Soften anyway. Even when you don't know what to do or whether he or she is worth your continued time and attention. Don't let your heart become hard this week. We have a New Moon. Something to look forward to.