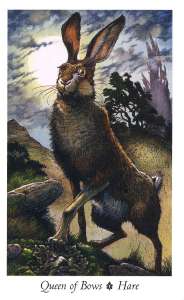 This blog post is filled with Public Service Announcements. Bear with me 🙂 OR just scroll down for the ASTROLOGY.
I am not doing a new Holiday Special this year… but I wanted to bring your attention to my FOUR FOR THREE (and I also have two larger versions of the package) — and it is a great deal. It is far and away the best savings for folks who KNOW they will have more than one reading with me EVER!
(It was calculated at my old 60-minute rate thus… when you do the math you see that it's FOUR hour long readings at $75 each, rather than my current $115.)
Only stipulation: NO EMAIL READINGS. These are Phone or Skype or Text/Instant Message. Okay Okay I'll contribute maybe ONE hour of Email back and forth but otherwise no – those are so time consuming!
My YouTube Channel is here. Do Subscribe 🙂
Link to the Private Blog is here. You can Subscribe for $10 a month.
Info about Readings is here. 
My Facebook is here. Many of my posts are public.
My Instagram is here.
My Beliefnet blog IN THE CARDS (The Tarot Blog) is here.
Whew.
**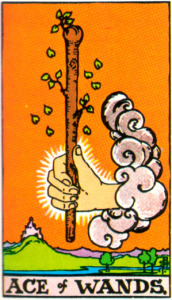 We are in the middle of the Tarot Court Class — which I am loving, which is deepening my readings — but I want to introduce to you the next course offering on ****SATURN IN SAGITTARIUS. Date to be ANNOUNCED. But thinking Mid-December, lasting a month. Cost $100. Payment plans okay for people I know and trust. Message me to find out if you are one of them 🙂
Saturn enters Sag on Christmas Eve!!! And in 2015 it ONLY gets to 4 degrees Sag and then retrogrades back thus 28 Scorpio – 4 Sag = HOT SPOTS!!! How will this affect YOUR chart???? I can help you find out! 
The format will be similar to previous courses.
We will be talking about Saturn.
We will be talking about Jupiter (Jupiter rules Sagittarius — that's the connection).
We will be talking about Saturn in Sag!
We will be talking about important outer planet transits/configurations that Saturn in Sag will make in 2015.
We will talk about the dip back into Scorpio.
How this transit will affect YOUR chart.
And I almost always add Tarot for those who want.
I run my courses in "secret" groups on Facebook. You show up and participate when you want — talk or lurk! It's a reading and a class all in one, plus the company of myself and cool peeps 🙂 
I'm excited about this transit even though it will square my Ascendent/First House ::::sigh:::: 
Something I was blogging about or added to Facebook (can't remember which): about how Saturn doesn't have to curtail or limit our JUPITER, our hope, our optimism. Instead it can SUPPORT our Jupiter. 
What is Jupiter? What is Saturn? How can this be true??? Take the class with me and find out… 
**
A SMATTERING OF ASTRO: 
Jupiter goes RETROGRADE tomorrow, December 8th
Sun Mercury conjunction in Sagittarius
So, fire moves back. Fire moves forward. For thoughts on INNER FIRE see my previous blogpost here.
Venus enters Capricorn on December 10th.
Saturn and Venus together make serious love. Slowly. Can you be patient? Serious substantial love under such a transit. And this can also be Love of Self. Love of the Divine. It doesn't have to be the cute girl/guy down the hall. But it can be that too!
And there's also a chance for transformation here. How do I know this? I just KNOW THIS. A sweet apple spark.
I'm gonna draw a card for this Venus in Cap transit:
KNIGHT OF PENTACLES.  Slowly but surely, my friends. This Knight wants to rescue you but… what about YOUR quest? Where are YOU going. Cuz this dude takes his own sweet time. Does he show up with something substantial? Actually, yes. I believe so. Venus transits are also money transits. Pentacles are money cards. Something — or someone — is on the way but PLEASE do not chain yourself (The Devil card) to expectations or results. Do your thing. And maybe this Knight is you. The direction YOU are going.
Friday brings us a Mercury Jupiter trine (Sagittarius/Leo) AND THEN ON SUNDAY DECEMBER 14th:
-Sun in Sag trine Jupiter in Leo
-Venus in Cap sextile Neptune
-URANUS SQUARE PLUTO (exact) which warrants its own post so, I'll get to that soon-ish. Suffice to say, for the moment, that IT is coming to a head AGAIN. 
And IT has been driving you crazy, all manner of crazy since the square started. This is a VERY IMPORTANT WEEK as we approach this square AGAIN.
My advice, similar to advice I gave someone earlier today:
Soften. Stay open.
I know I know I know you want to rage and tear shit up and wallow but… try something else. As an experiment. Stay busy too, if it helps, but above all… be open. Be open to your own feelings. Be open to OBSERVING to your feelings. Less reactive. Be open to what the transits are showing you. Be open to other people. Listen to other people. Don't interrupt 🙂
And by open I mean: soften. Less defensive. Less… willingness to go to worst-case-scenario-hurt-feeling-my-life-is-doomed-land. You don't have to get on that plane. Get on a different plane. I'll tell you where to: drawing a card for the URANUS PLUTO SQUARE: ha! I had shuffled for the previous cards but decided to look on the bottom of the deck for this one AND I got the Knight of Cups – which is what I got for that gal earlier today when I was suggesting she breathe into her heart chakra… This is something you can really feel. How tight it has become. How there's no room in there. Breathe in. Breathe out. Breathe in. Breathe out…
Happy almost 2015 OMG.
xx