I couldn't finish watching Apocalypse Now. Never seen it.
And now there's Netflix and the other movie stations where one can see just about anything without cable. I stopped when they shot up that boat and grabbed the puppy. It was too much. Animals, baby animals, in distress. Too much. I may try to finish it tonight. How can I not? How can I not see Brando in this most famous role, this most famous legendary move? I'll try. I'm feeling a bit obsessed with watching… every war movie I can find and I'm starting with this one.
Secrets were revealed to me this week. Deep dark secrets. Betrayal. Someone lied to me. Actually two people lied to me. And one of them right to my face over and over across a matter of morning hours. Lie after lie after lie. And the one perpetrating these secrets is probably reading this blog post (Hi!).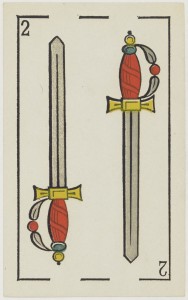 So that was my Sun Saturn square. That was my drawing Tower and Death just days before. And that was (is) my month before the Eclipses. Betrayal and the revelation of that betrayal. Shocking news. And the worst of it – not just betrayal but being blamed for it i.e. I consider this a hallmark of Pluto opposing my Sun. A third party was introduced into this mess (Pluto triangulates!) and blamed me for the actions of the guilty party as well as her OWN actions. Can you imagine? These are grown-ups and not young ones!!! OLD ONES! She gets herself tangled up with a criminal, desperately wanting to trust criminal, and blames me for it. Impossible for her to blame the criminal or to blame herself. That would be too hard to face of course. That you've been fooled.
From my FB Timeline:
Real transformation:
when you stop being scared of everything that could possibly go wrong.
That is the place I am going to be teaching from and reading (for clients) from.
Do you know this place? It's kind of amazing. The music is really cool there 🙂
I imagine you'll go in and out of this place.
Might forget how to get back sometimes but your body has the key memorized.
This is actually what they mean by your CORE.
So even if you get lost, you'll find it again.
September is going to be AMAZING. I am going to meet up with friends, old and new + my New Year…
Amazing. That's today's word. Amazing shocking news. And amazing grace.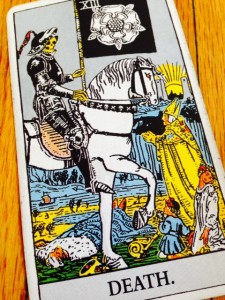 I'm going to draw a card now for THIS situation and for your situations under Sun Saturn and then let's talk about the Stars This Week!
Ah always accurate Tarot 🙂 the Two of Swords. No action yet. Weighing the different options. Not moving, not choosing a Sword until more becomes clear. You betcha. That is exactly what I'm doing. But don't mistake that for… fear or lack of options. I'm simply waiting for additional revelations on my side of the fence. Smile!!!!
As I was writing on my Facebook Timeline yesterday: you have to become the hard-transit planet. Is Saturn giving you a hard time? Be Saturn. Is it Pluto? Be Pluto.
But you also have to then understand the natures of the energies and I promise you… the answers will come but they are usually far far below the surface. Helps to have a friend to talk things over with, even if they don't know astrology. A sounding board. And then you wake up the next day and voila! You know exactly what comes next. See, that's where I'm at. I know what is coming next. Just not acting on it yet. Timing is everything. And this is how you go from prey to hunter. SMILE!!!!
My cards also tell me to trust fate and rely on faith (Wheel of Fortune). The wheel is turning and there's no need to be the King of Wands today. Let Jesus take the Wheel 😉 And Santa Muerte.
*
The SUN ENTERED VIRGO this morning!! And you know what THAT means!!! Time to clean up 🙂
It's Virgo Season yes and it also means here come the Sun transits to…. Jupiter, Neptune, Chiron. Mercury has already done this but the Sun is bigger, brighter. Neptune illusions get a little smashing.
The Moon is in Sagittarius today and will trine Mars and Venus (still retrograde) in Leo.
Wednesday is the best day 🙂 the Sun Jupiter conjunction in Virgo 🙂
I would set intentions for this day. Clean the house. Clean the body. See clearly. Do candle magick. I would laugh and dance and play this day and I think we will feel it starting tomorrow. Maybe even today but… it's gonna be good my friends and a client wrote me this morning already WHAT THE HELL IS GOING ON???!
I told her about the Sun Saturn square and I told her about Saturn still needing to leave her 12th House and… Sun Jupiter is the miracle baby, the baby in the barn. Mercury is also sextile Saturn this day. You feel less angry, less adrift. Unicorns for everyone 🙂
On Thursday, Mercury enters Libra, reminding us (UGH) that Mercury will go retrograde in this sign on September 17th. I will write more about this as it gets closer, and then on Saturday we have the FULL MOON IN PISCES (6 degrees) and this will get its own blog post as well.
Have to say this one feels a bit um emotionally complex:
We're under a Mars Pluto inconjunct on Full Moon day (your actions may not go over well. Could be more tactics, betrayals but it's really just more of the same). And the Full Moon opposes Jupiter (which is a fight, an emotional fight) and opposes the Sun of course. AND the Moon is conjunct Neptune. Confusion, deception, possibly more outright lies. And more truth revealed because that's the trend right now. Helpful energy is the powerful Moon Pluto sextile. You're in the thick of it.
For many it will be a good week. For many it will be a dramatic week. And Monday the games continue. The Sun in Virgo will oppose Neptune. Venus will conjoin Mars. I kinda think… we don't get to rest until early October. And I don't mean it's all bad. I just mean… it's a busy time, inside and out. Lots of endings and… you may need additional coping strategies for these weeks. Like red wine. Extra red wine.
Remember this though: Jupiter in Virgo favors the genuine do-gooders. You long suffering servants of the Divine, your time has come. Yes I KNOW Saturn in Sagittarius will square you but you are used to working hard. Try not to focus on the fear of Saturn but instead focus on the AUTHORITY (yours) and coming up with clear practical plans to shake the disease.
*
TESTIMONIAL!!
A client wrote me this:
"I'm so thankful to have you in my life. You're like a guardian angel, a mother a sister and a friend to me. I must have done "something" right to have you sent by the universe :)))"
*
CLASS STARTED THIS WEEKEND. IF YOU WANT TO JOIN US, EMAIL ME moonpluto@gmail