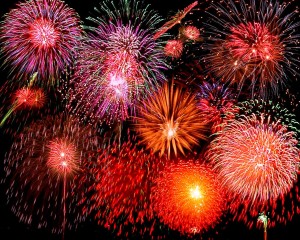 That's how it feels (saith the Cancer Sun!): whatever has been trapped in that Uranus in Aries house of yours, it shall spring! It shall be be sprung! Uranus = liberation. And we're mere days away from this energy shift, which happens on New Moon day. You may be feeling more than a little trapped right now. Squirmy.
So this is just a pay attention reminder, in case you've forgotten due to your busy day, that you must find not only Sagittarius living and breathing in your life and chart, but Aries as well and it's double freedom, isn't it? I think of the Fool card from the Tarot. Double Fool 😉 Break out of the rut you're in.
See, you had to stop, you had to pause, you had to put on hold SOMETHING or someone, a situation in your life (or they put you on hold). What's the story? Who's at the door? Are you ready?
Expect a cosmic PUSH, a cosmic light, insight.
Now Uranus going direct means Uranus speeding towards that square to Pluto again but let's not get ahead of ourselves 😉 focus. Walk inside that Aries house in your chart. You can do this. You can turn off your thinky mind and turn on your cosmic mind and you can see the future.
Where Uranus is transiting in your chart is where you need to be free. INDEPENDENT. Slave to nothing and no one.
xo
**
Here's a link to my Astrology and Tarot Readings page and yes I am doing Mini-Moon Readings for the New Moon in Sagittarius