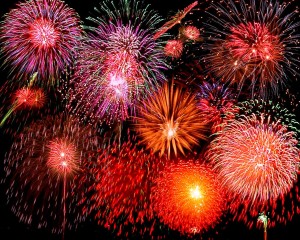 Uranus NEEDS to go direct.
And what I mean is that it's not only our fate but our necessity.
Uranus needs to square Pluto again, needs this relationship with the Lord of the Underworld, Pluto, to make your life happen. To force tension and release (an understatement). Because something has got to come next and it can't all be Venus la-di-da. We need healing because we hurt.
Pluto rules compulsion. Pluto rules obsession. Uranus rules the crash. So you will begin to feel this compulsive frantic bright light dark death energy but not dread, not the dread of the Uranus station like so many of us are feeling now, but a creative and sometimes distraught (wit's end) death drive forwards (again, into the light – Uranus rules electricity) as Uranus slowly heads towards the next exact square off with Pluto, with your reconstruction. The day of the Uranus station (December 13th) begins the next piece of your Uranus square Pluto odyssey. Do not look for peace in those houses (your Pluto/Uranus houses). Not at this time. I'm sorry. If you want a cookie, wait for the next blog post 😉
And of course I can't make individual predictions here. I am trying to describe the metaphysics of the metaphysics. And I am remembering a client I was working with last week. Pluto is conjunct her Venus now. IN THE THE EIGHT HOUSE. Caps for emphasis 😉
8th House: money. Venus: money. Capricorn: yes, big money. Pluto in Capricorn: the biggest money of all.  Self-worth. Values. Valuing the self. What matters. What has meaning. The way money comes into her life is dying and must, and will, resurrect. And Uranus in her 11th House is the HOW it will be reborn and I have a feeling she will continue to struggle and shake no matter how much money she finds and makes until she cracks the nut which will be a bright light Uranian idea that no one has ever thought of before. Uranus rules the genius. Pluto rules the will. She will.
So do envision this transit as what needs to happen rather than feeling like a victim of fate, of what's already been written. Think of this transit as… just for you, the Gods conspiring to make you whole.
xo
**
Here's a link to my Astrology and Tarot Readings