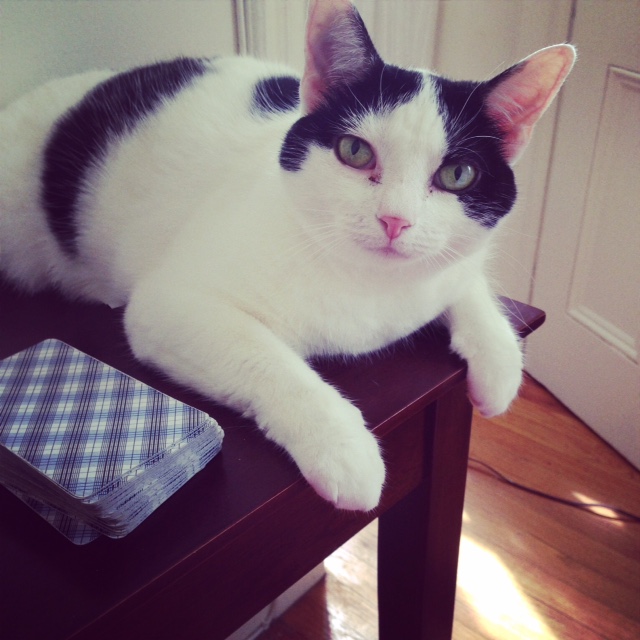 Scenario One:
I'm about to do it right now.
I got something on my mind.
Gonna draw.
Gonna draw again.
Gonna draw every day UNTIL…
Until I get sick of it.
I'm sick of it.
EIGHT OF SWORDS AGAIN WHYYYYYYYYYYYYYYY ????
😉
Another thing some folks do, a less anxious process, is draw a daily card for themselves.
Sometimes it's for learning the Tarot and other times it's for prediction: what will the day be like.
Or, like the gals in one of the chat rooms do, draw three daily cards for themselves. The energy of the day itself and then a DO and a DO NOT DO card.
Do you do either one of these? How in touch are you with your cards?
Looking at the week ahead, astro highlights! 
Mars enters Gemini on Monday
Mars opposes Saturn on Thursday/Friday
Venus trine Neptune on Saturday
New Moon in Taurus on Sunday! at 26 degrees.
*
Mars joins Mercury already in Gemini (note Mercury goes RX on the 18th) and the last time Mars transited in Gemini was 2013 — so this is significant. You need this burst of energy in your Gemini house, you need a Rocky moment, and even more interesting because of Mercury going retrograde.
What, from the past, returns to you now? What dream? What word? What story? What was started that is now completed or can move forward once again? See, I'm feeling themes here. Something you've been struggling with. Really since Uranus square Pluto. Since Uranus square Pluto you started this THING and it's had its ups and downs. You had to wait for THIS transit.
Mars opposing Saturn (retrograde) is a needed kick. Put your fears aside. Saturn always carries fear and limitation in its backpack, an endless supply it seems of hard knocks. Mars says ENOUGH. Mars (in Gemini) says ENOUGH in 20 different languages and this time Gemini's famous scattering of energy is helpful. You're too busy to fret. Kick it, Saturn. We're moving through.
New Moon in Taurus (will write a separate post for this) is a gentle one. There's a Chiron sextile (a healing opportunity). Definitely check your chart. This one creates a Yod in mine.
And like sweet perfume we are bathed in a Venus Neptune trine for most of the week. This love is a cosmic and forgiving love. Not as sacrificial as the square (he done me wrong but I still love hiiiim) but still content to count clouds. If nothing else, this gauzy hazy feel-good transit will sweeten up the pot while we deal with Mars Saturn and the Moon in edgy Aries.
xx