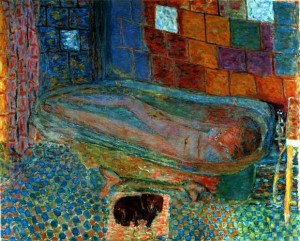 Sorry Capricorns! Sorry Cancers! Y'all are caught in the crosshairs of Uranus square Pluto and consider this (gasp!) ongoing.
Now, don't get me wrong. It won't be a couple years of non-stop bulldozing but there will be pockets of intensity, little blasts, bigger blasts, that will knock you off your feet temporarily.
My advice? Plan. Cancers like to plan. So does Capricorn. Who are the people in your life? Be good to them. Are they trustworthy? Ask yourself this. Because when you experience a blast, you want to know you got at least one person, if not more, who you can call. This is very practical stuff, you know?
Sun in Cancer at 8 degrees! Uranus in Aries at 8 degrees! Pluto in Capricorn at 8 degrees! This is  a t-square, a tense formation. It's tight and it's Cardinal which means that the energy is dynamic, moving, creative. Yes, creative. Out of your pain now, what will grow? THINK ABOUT IT.
Mercury is in Leo. Be bold and bright in your thinking. Mercury is trining Uranus. INVENT. Mercury is also sextile Jupiter right now. Be social 🙂
Otherwise: the Moon in Scorpio supports water peeps in general and trines the Sun in Cancer as well as Chiron in Pisces. To me it feels like a warm bath after a long bitter-chill day (which was yesterday).
And because Saturn recently stationed direct, he's extra slow moving so that 22 degree point in your chart is a sensitive one. Just saying'. Take heart Libra people with Saturn and/or Pluto at that degree. He WILL move.
Love, MP