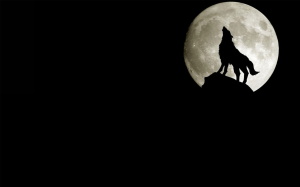 I don't want to call this weekend a clusterf**k but…
We shall be under the shadow of the Mars Pluto conjunction (exact on the 10th).
Mercury swims into surgical Scorpio on Saturday, the 8th.
And then Venus in Scorpio squares (i.e. backhands) Jupiter in Leo on the 9th, Sunday.
Moon in Gemini these days could keep us talking, reaching out, and less afraid of the dark but…
Moon square Neptune and Chiron? And inconjunct Mars and Pluto? And inconjunct Sun and Venus in Scorpio (so it's a Yod, considering the sextile from Scorpio to Capricorn). AND Gemini Moon inconjunct Saturn. All this weekend. Thus, you must adjust. And look for the… not lesson but…
Look for the WORD in your Gemini House. THERE WILL BE *ONE* WORD. That you need to know. That you need to learn. That you need to look up. So that you can remember. This is all all all all all all Gemini House. All roads lead back to your Gemini House and Gemini planets if you have them. Yes I am talking Gemini and still telling you there is ONE.
It's NOT a do or die weekend in my Humble Opinion but the message in the bottle written on invisible ink needs to be made visible by you, by trick, by spell, by however you de-code.
The "nice" aspects are Moon sextile Uranus and sextile Jupiter in the fire signs but…
Okay we've got a lot of "but…" here 🙂
It's a weird space to be in, I think. Jumpy. Nailed down but jumpy. Confusion in your Gemini House. Lack of focus. More lack of focus than usual there — while Scorpio and Capricorn want to solve it. Not just want. Scorpio and Capricorn FIND IT. THEY FIND THE WORD, they END the confusion. With a trick of the knife. With sleight of hand. With a white lie you tell yourself. SOMETIMES WHITE LIES ARE NECESSARY. The white lie could very well contain the ONE WORD.
Do you think this is bullshit? This is not bullshit. I challenge you to take this challenge and tell me what word you found. Leave your thoughts in the comments or on my Facebook and what that ONE WORD means to your Gemini House. Or, better yet, take a picture. Post it.
*
Full Moon in Taurus tomorrow at 14 degrees. I think I have Eclipse Exhaustion 🙂 I've barely paid attention to this one — I admit it! I just can't get it up for this Full Moon so I'll keep it super simple and remind you that the Moon will…
TRINE Mars and Pluto, and sextile Chiron, and of course oppose (negotiate with) the Sun and Venus in Scorpio. ALL HANDS ON DECK. (Moon square Jupiter too).
You really have everything you need under this sky — before the wacky weekend begins — to go solid.
See, the Full Moon is actually going to reveal the ONE WORD (which you can catch, early, if you spend some time in meditation tomorrow) and then as the hours pass, as the minutes pass, the seconds, the breath, in and out, this word will then sidle up to your Gemini House, travel there, sit down, but briefly, as the Moon does, from Taurus to after-Taurus, and you'll get ONE MORE CHANCE this weekend to know it, to catch it before it… flies away. Once the Moon enters Cancer, it's gone gone gone.
Whew!
Any questions?
**
Do you want to join the class on the TAROT COURT CARDS? We start November 15th. Please email me for details moonpluto@gmail. Cost: $90. Month-long learn-at-your-own pace e-course. We will obsessively explore the Kings Queens Knights and Pages in their Elements! Lovely Obsessive Tarot Fun For All Who Join! 
To have access to the Private Blog, look here 
For info about my Astro/Tarot Readings, look here 
For my Facebook, this is the place 
And here is a new PUBLIC Tumblr with some extra pix and various and sundry Astro/Tarot