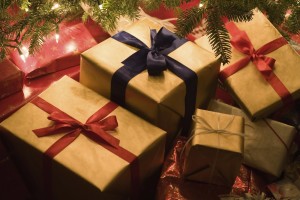 Friday is the Winter Solstice. The Sun enters Capricorn. The Moon in Aries will trine Mercury in Sagittarius in the morning. So far so good, right? Movement, flow, flux, and a trine! Easy-going energy and in fire signs so you feel optimistic again and ready to… SPEND?
Saturday has a relatively short void-of-course Moon considering the long ones we've been having lately so Saturday is not a write-off. Do continue your holiday shopping if you are doing holiday shopping. 1. sleep in. 2. sleep in some more 3. eat a good breakfast! 4. buy something(s) special for someone who means the world to you, even if that person is yourself. Moon's in Taurus on Saturday! Taurus are the masters of self-care. They show us by example how to do it better. Ever see a Taurus go without the lotions and potions that she absolutely must have? Or take the nap she knows she needs? Yeah, me neither 😉
Venus in Sagittarius opposes Jupiter (still retrograde) in Gemini which brings us back to the shopping theme and with the Sun now in Capricorn you may feel 1. cautious but 2. quite tempted to go overboard.
I am generous within my means with my loved ones. I have a Venus Jupiter sextile. It's one way I show my love, with presents. And I'm not a mad consumerist or anything (in case you are wondering) and I'm not even Christian, but I got so much pleasure from Christmas shopping this year and you will too on Saturday. Just be aware that Venus Jupiter is extravagant and arm yourself with a clear-eyed view (Capricorn again) of your budget.
Now Sunday is our emotionally intense day of the weekend. The Moon in Taurus opposes Saturn (the "nobody loves me" aspect) and then trines Pluto. Actually both of these happen in the morning so you will be feeling them on Saturday.
My advice: if you need to be careful, if you tend to impulse-buy, better to shop on Sunday than Saturday because Saturday may be quite wild and rollicking at the stores.
Are you a shopper?
xo
**
Y'all know I'm running a Tarot 2013 special reading at a special rate.  I look at love/relationships, work/career, and then draw a few Wild Cards! 30 minutes, email only, $45. A couple spots left so message me if interested. This special is running until January 1st!
I am doing my usual readings too but there may be a bit of a wait so if you are on the fence, DO schedule now so that I can secure your spot!