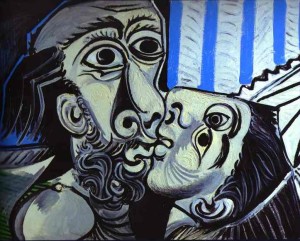 So I decided to dissolve my Subscription service. I still have the chat rooms. And I am still doing weekly Tarot draws (and special blog posts) but the combo platter had to go. I've got new projects in the works and needed to make room. Please visit my Services page for details. My Four for Three Special is ongoing. 
**
Okay, enough business 🙂 let's talk STARS.
So you survived the Grand Cross. You survived Eclipse Season. Now what?
What I see this week:
Mercury sextile Jupiter and sextile Chiron
Mercury opposing Saturn
Venus entering Aries (she'll get her own blog post)
Sun trine Pluto
Strong week for the mind. For the WILL. For getting what you want. More thinking than feeling? Maybe.
You're thoughtful, you're careful, you're broadminded, problem-solving and I think genuinely feeling more at ease.
Mercury in Taurus is, well, slower than Mercury in Aries and WE NEED THAT.
To slow down after the wild weather.
We need to stop.
This morning I was talking to a client having 12th House transits.
Taurus eclipse in her 12th House.
And before I could get a word out she was telling me about the interior, the spiritual awakening, the mystical union, the healing, the all things 12th House!
Mercury opposing Saturn is the irritant of the week.
My advice for this day (May 2nd) is to go with it. It's serious energy.
Doesn't have to be cruel energy, but sometimes it is.
It is straight talk at the very least thus you may want to inject a powderpuff.
Seriously. You don't want to lose the few friends you have left 😉
BE NICE under Mercury opposing Saturn. Be honest under Mercury opposing Saturn.
YES YOU CAN DO BOTH.
Also noteworthy: Jupiter is trine Chiron.
Not exact (see May 14th for that) but in orb.
BIG HEALING!
**
Sun trine Pluto is exact on May 3rd and in the chat rooms we've been talking about Sun square Pluto, an aspect that I'm currently obsessed with. The self-destructive nature of the native. And it seems to me that the Sun square Pluto native always feels the need to hold SOMETHING back.
That they can only give SO MUCH and then the door slams.
You may notice this if you are involved with a Sun square Pluto person. That they can figure out the very thing you want the most and then… not give it to you!
I know this is a big topic and I'm just scratching the surface here.
But when I see Sun trine Pluto this week I think of ways to engage Pluto energy that are… healthier 🙂
Isabel Hickey wrote that SURRENDER was one of the higher vibrations of Pluto.
Surrender instead of withholding, refusing, rejecting.
And how different that would feel.
Probably pretty terrifying.
Sun square Pluto has to feel safe enough to allow this and only they have access to the controls. No outside person, no matter how close, can make it happen.
Do you think about Sun Pluto? 
Love, MP