I feel like a snail. Snail's pace. Hello blog. It's been a while. A few days at least. And yes I blame, in part, the 12th House. I've got Mars in there now, by transit, and the Sun. And Venus. And Jupiter – for a few more days.
Mercury is now in VIRGO so my brain should NOT be on the 12th House drugs and yet…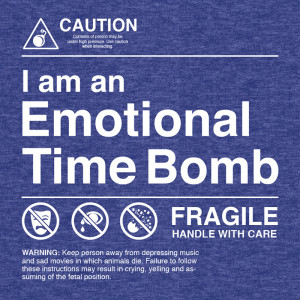 Looking at next week:
Monday:  mostly Moon in Cancer. Moon sextile Mercury. Moon trine Neptune. A good day. Not concerned. The less pleasant Cancer Moon aspects are on…
Tuesday: Moon opposition Pluto and square Uranus. Plus a Moon Chiron trine. There will be sobbing. Don't let it distract you. JUPITER ENTERS VIRGO!! This is good news. We need the work 😉
Wednesday: Pay close attention. PAY CLOSE ATTENTION. Mercury opposes Neptune in Pisces. Our usual Mercury in Virgo clarity gets lost. Moon in Leo conjoins Mars = EMOTIONAL. Drama queen(s).
Thursday: Sun in Leo trine Uranus but also a handful of inconjuncts from Leo to Pisces. People are going to need you. You are going to prefer to do your own thing. You can try to do both. You probably will.
I don't predict a horrible week (so far) but emotions definitely run high and wild and you definitely want to avoid settling any scores or signing any contracts or getting married on a Mercury Neptune opposition day. Lots of crying babies, hungry mouths, and Leos feeling unappreciated. Yes, that kind of week.
Friday: NEW MOON IN LEO at 21 degrees. I'll do a separate blog post for this but take a mental note: the Moon will also conjoin Venus and square Saturn. Yeah I've had enough of SQUARE SATURN too.

I have a client with some BIG DECISIONS to make. I kept getting the Judgement card for her. She's going on a trip next week. Vision quest yes. Sometimes I think my job entire is reminding people that they have choices. We tend to forget.
And here is something I'm planning on sending an Email client tomorrow. I was washing the dishes, minding my own business, when it occurred to me that I had to tell her — so even though I didn't have time to continue the reading today, I took some notes:
These transits that I'm talking about are not happening overnight. You have time. But in 6 months or 3 months or even in 2 weeks, re-read this and see where you're at, and no matter what you choose to do, make a plan. Even if that plan is "do nothing." Be conscious about staying put, about doing nothing.
What is your plan for your life? For the rest of your life? And if it feels like you can't even go there, to that question, then don't. Start smaller. It's a big question, I know.
Be the King of Small Steps. Take a step back. Jupiter enters Virgo next week: the King of Small Steps.
I don't do so many email readings these days. I raised the price of them and they are time consuming but working on this one reminded me of why I always liked them. I like best the part AFTER I've shared what I see from the charts and cards. And after I read their reaction. And THEN, only then, do we get to the core issue(s). Rarely is the core issue the questions asked.
So. My snail's pace. Could be 12th House shenanigans. I've also been busy with readings but BOOM Mars entered my 12th and… life's boom turned into a whisper.
I should whisper my blog posts shhhhhh quiet revelations in the wee hours. Consider this them despite it being only 7pm in the Big City.
To be continued
*
My August Special is a JUPITER special – you and me talking about the Jupiter in Virgo transit and what it means for you + some September eclipse talk + Jupiter in Virgo Celtic Cross. Write me for additional details. No Email Readings with these.