Well, next week looks interesting – especially towards the weekend:
Thursday:
Mercury in Libra (talking about your relationship) square Pluto (feels uncomfortable, tension, words left unsaid, letters lost in the mail or never sent, silence, dominance, power struggle, death drive, self sabotage FUN!
Maybe not so fun. Maybe better you… observe instead of act or react. Better to say nothing than too much but realize they are doing the same. You don't have all the information.
Friday:
SUN ENTERS SCORPIO, the season of the witch begins + Venus trine Pluto (obsessive vampire undying love forevermore) + Mars opposes Chiron (your drive to heal and be healed) & inconjuncts Uranus (shocking remedy and insight – YOU WANT TO SOLVE THIS PROBLEM)
Sunday:
Venus conjoins Jupiter (big love) + Mercury opposes Uranus (another surprising conversation about your love life, hold on to your heart! It could be good!!!)
AND we also have a Pisces Moon over the weekend to oppose Mars/Venus/Jupiter in Virgo. Pisces Moon cries. Pisces Moon reminds me of Satie, rain on the windowpane while Virgo Mars Venus Jupiter just wants the house clean. Make peace with your inner Neptune. Cry while you mop. Your tears fill the bucket.
It's a lot of astrology here so I think I'll go day by day and write more about all of these….
But keep this in mind: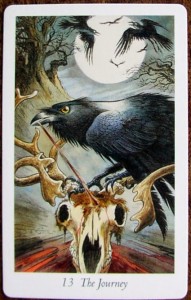 We're talking AIR here (Mercury in LIBRA – Swords of the Tarot, communication) and we're talking EARTH, Pentacles, reality, here and now, progress and process. THINGS. Things you can touch. It's a nice combination — the fact that you can talk about it and manifest it this week – and do it – get closer to it, smell its breath, kiss it. We also enter the realm of deep hidden feeling and THE WITCH with the Sun into Scorpio.
Yes, the WITCH. Magickal workings. Death and rebirth. Sex, blackbirds, and secrets.
I'm ready! How about you??? 
xx