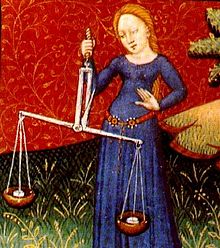 The weekend was feeling easy to me until I noticed the Moon entering Aries on Friday.
Remember we have fast moving planets in cardinal signs Libra and Capricorn thus impulsive Aries Moon will make hard aspects and you may feel hard yourself — hard driven, hard pressed, impatient, upset, hard to believe, hard hearted. It's intense. I can't lie. Look at this list:
-Moon square Pluto
-Moon square Mercury
-Moon conjunct Uranus
-Moon opposition Mars
I would not make any sudden moves or decisions. Wait for the calmer head which will probably be when the Moon enters Taurus.
Will there be penetrating insight? Yes. Will you feel extra clairvoyant? Yes. Mercury conjoins Pluto and there are good aspects too – Moon trine Saturn in Sagittarius. Venus trine Chiron. We get these breaks from the hot headed emotions in motion but then Mercury squares Uranus (exact) on Sunday and it's like we're right back where we started, confused and hyperventilating, possibly apologizing.
My weekend advice: breathe.
Did you know Monday is the Winter Solstice? I swear we have NOT had a winter in the big city this year. The Sun enters Capricorn.
Are you ready? To say goodbye to 2015?????????
xx
In January 2016 and possibly February I am doing a big sale because I am hoping, planning to move and this is my fundraiser 🙂 thus it's a great time to get a reading from me or to purchase in bulk for my frequent flyers.
Hour long readings will be $65 and I will also be offering Tarot Lesson bundles (and/or astrology – we can do both) – $340 for 6 hours of time with me. These are not readings. These are lessons. Teaching and learning. Tarot Coaching. I want you to come to me with QUESTIONS 🙂 it will be awesome.