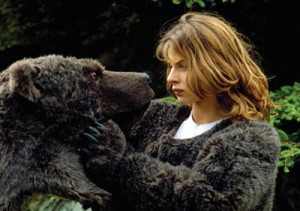 What if life isn't about more than the struggle?
We have these isolated moments of peace or grace – they last as long as a breath, as long or as short.
No matter what is happening, try to stop and notice this. Right now, one of my cats (who is not so well) is observing one of the other cats who is up on the counter observing the sky — or maybe she too is observing the sky and Goldy on the floor with his nose in some catnip, and I'm listening to Miles Davis Kind of Blue and it's quiet except for my typing and the ceiling fan and the incredible minds of the cats. Mercifully quiet in the city today, oceans and oceans of mercy.
I've been writing about this all over Facebook, about my crap transits — how every outer planet is ON me – on my personal planets or my angles so these moments of peace and calm are gold. They are Saturn Uranus Neptune Pluto GOLD.
And then Goldy staring at the flowers which he cannot reach but he is staring and will he figure out how to nab them? When I'm not here? He is standing up on his back paws right now and I know I need to move them again. He is smart but fat. He can't jump too high. What he wants he wants SO BAD. I didn't mean to make this a metaphor for the human condition but… it is a metaphor for the human condition.
Life is not reasonable. There is unreasonable suffering for some. Unreasonable good fortune for others. Many of us falling somewhere in between. If I told you everything that's gone on in my life, you wouldn't know whether to laugh or cry – and I suspect many of you feel exactly the same. And we do things to survive that we wouldn't wish on anyone.
Do rely on these moments of peace and grace. Don't rely on a miracle (the Chassidim say) but I say: rely on the moment, rely on the breath, the still small voice (as the Psalmist wrote). And listen to a lot of good music. And eat good food. We are our bodies. I wish you strength and grace in yours this fine Saturday. I have no snazzy astrological transit to attach this to today but I will remind you that Venus enters Libra on Sunday so a shift IS coming for sure – once again – to your Libra House. And the New Moon in Scorpio is next week.
Wish upon the moon, my friends. And keep passing the open windows.
xx
Details about the November Meeting Place are here 
And my reading special ends midnight Sunday!