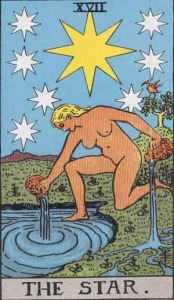 You may feel restless. You may feel restless and not know why. Do you know why? Do you feel restless? Do you suddenly feel the need to walk for miles, for hours, out of town, in town, but there's just NO RIGHT ROAD because you are restless and you are restless on the very road you are walking.
Is it Mercury retrograde? Mercury has gone retrograde. We are walking backwards now and I keep thinking: IS THIS WHY? Is this the reason? Which then causes me to examine my own transits, my personal planetary transits, and I admit:
I have never
felt
quite 
this way 
before.
And believe you me I have felt ALL KINDS OF THINGS. I never thought there was anything else to feel, nothing new under the sun BUT
there is ALWAYS something NEW under Aquarius EXPECT THE UNEXPECTED.
Keyword: originality.
Keyword: innovation.
Keyword: SHOCKING.
Are you an Aquarius? Do you feel this? DO YOU FEEL THE BODY ELECTRIC? 
Litany:
There is nothing shocking about this decaf Americano and nothing shocking about homemade hummus with carrot sticks and nothing shocking about that stainless steel water bottle for sale or the sunless sky of January or the cheap but sincere Valentines now on sale at the Pharmacy Here At The End Of The World.
O
Grey
Sky,
you move me.
I admit it. I always have a suggestion. I always have advice. Even when I try to stop myself.
One thing is for certain:
the energy we are under right now, ESPECIALLY those of us having transits to our natal Uranus (Aquarius' ruler) or having transiting Uranus (in Aries) press on us with its wild, THERE WILL BE A SURPRISE.
Your reality will shift. It is time.
Remember, Saturn also rules Aquarius. Saturn rules time. It is time.
And I give you my sincere apologies, my sincerest I AM SO SORRY that I cannot give you The Personal Advice here (you'll have to get a Consulta from me one-on-one to go deeper) but I can tell you this, you reading this, You The Collective:
Do not resist.
This is my Valentine to you. This is my chocolate rose to you. Those three words, I shan't repeat them. You can repeat them. You can read them over PLEASE read them over when it happens, as it happens. It's the only way.
Love, MP