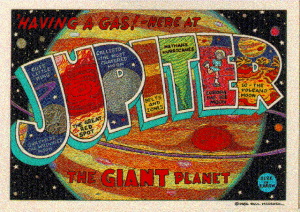 The feeling of wanting to get it right (Virgo) and that it's not too late (Jupiter hopes for the best).
I am writing to you from the far away space station of JUPITER ON MY ASCENDENT and when Moonage Daydream came on my Spotify Waterboys station this morning I had a memory flood of love and desire on my way from the Key Food where I bought frozen strawberries, cream, and cat food. I love this apartment. Jupiter is on my Ascendent. I love everything today. Jupiter expands what it touches. Touch me.
My Robert Hand book says to be careful not to get too ego-ish with Jupiter through the First House but we Virgo Risings tend to be a humble bunch, selling ourselves short routinely, and yet I am compelled to BROADCAST (which Jupiter also rules – broadcasting, preaching).  If you want to see all my broadcasts though, you have to visit me on Facebook. I've just made invisible most of my YouTube videos except for a couple new ones. The past is dead. So dead. So very very dead. Into dust.
I hope to bring you good news, my loves, good news from this transit, for us all. Jupiter rules prophesy and my eyes are open.
xx
*
Class starts Monday. Details here. YES YOU CAN JOIN US. We will be Problem Solving. Needle-sharp MoonPluto at your service.