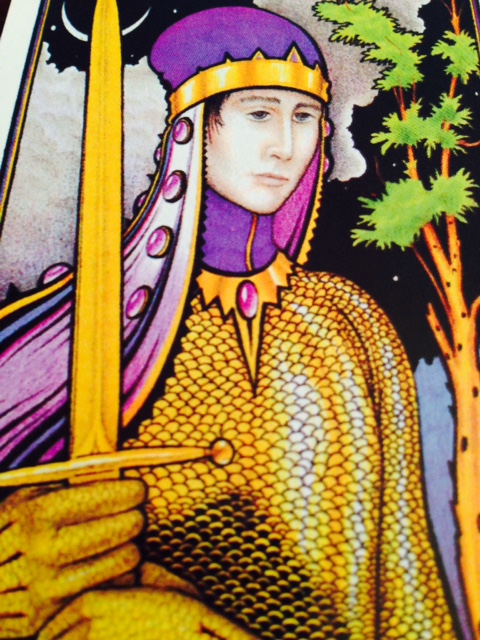 It was a woman in one of the chat rooms who said that Uranus through her 12th House conjunct her Sun was like someone screaming inside her head all the time — and I was feeling that today, that my transits are screaming.
Uranus is square my Sun (among other transits).
Uranus doesn't shut up. It may be actual WORDS, speech, or simply through the air, electric, a vibration but you may have noticed that Uranus doesn't shut up. It keeps on flashing like neon.
I was naive I guess. I thought these two weeks… I thought we'd sail through them in between grossly intense bookends but mostly the vibe I'm getting is stressed and messed and overwhelm.
The Moon is Void of Course as I write this and I did something today that I'd never done before (far as I can recall). I got my days confused. Had someone scheduled for Friday but thought it was for today. That may be no big deal to you, but it is to this Virgo Rising South Node Vesta Moon Pluto person. Mercury is in Pisces though, not known for her filing system! 
But about about THE SKY? 
The Moon enters momma Cancer in about an hour and makes all kinds of aspects tomorrow so momma may be a bit grumpy:
Momma Moon square Sun and South Node and Uranus in Aries. Square the North Node in Libra. The Nodes are pinching us right now. Do you feel it? I feel it. The Full Moon Eclipse will be at 14 degrees. The Nodes are at 10.
YOU MUST CHANGE YOUR LIFE YOU ARE AT A CROSSROADS DO OR DIE. Seriously. This Nodal action is NO JOKE. There is something you have been avoiding and you have to face it BEFORE the Nodes leave Libra/Aries. You have to fix it as best you can BEFORE the switch to Virgo/Pisces. You don't want to give that mess to Virgo. TRUST ME.
Cancer Moon will also oppose Pluto in Capricorn, trine Neptune, and sextile Venus (Moon Venus = nice!)
Is Moon sextile Venus enough to smooth things over? Moon will trine Chiron and Pisces and square Mars.
I was thinking that I'd like this Venus in Taurus square Jupiter aspect that we're under, but right now it just feels… confusing to me. Jupiter is retrograde so what internal process exactly is Venus having a problem with? Lack of confidence. Some may think that Venus square Jupiter will overdo the indulgence, but I see the other side of it: that she can't enjoy herself at all.
If you feel locked in the pressure cooker, at least know that you're not the only one!
Shall I draw for you a HOPE CARD? Okay 🙂
The Page of Swords and he looks a bit worried in the New Palladini deck — but you know what this Page is good at?
RISING ABOVE. Rising above it.
So I think the advice is to alternate. Just like the transits do. From sweet Moon Venus sextile to rough Moon Mars square. Do what needs to be done. And then rise. Do what needs to be done. Then rise.
xx
*
Latest Beliefnet post is HERE: Ace of Swords! 
Details about the POETRY OF PLACE, my on-line Poetry Workshop is HERE
Once the new site is up (soon!) I am raising the price of the 4 for 3 Reading Bundle (although individual readings stay at same rate) so if you want to grab the $300 4 for 3, do so now!