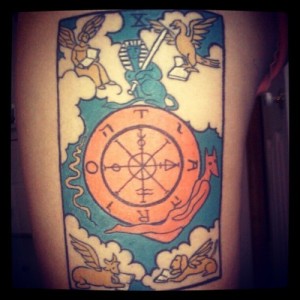 Where are you going? Where have you been?
Mercury retrograde is conjunct the transiting Node in Scorpio and I was just reminded of this and I'm speechless. This transit to me feels so filled with possibility and depth and surprise and mystery. I don't know where to begin, but I will anyway 🙂 26 degrees Scorpio.
And the symbolism, for me, I am realizing, is the same, or similar, to how I feel when I look at the Nodes for a chart reading. That the South Node is our fall-back position, what we do well. Or, if not what we do well, what we do A LOT and the North Node represents unknown possibly terrifying territory and where we must go TO GROW.
It's like… the South Node is earth, roots, soil, from whence you came, and the North Node is the tree of life.
If you want to know God, if you want to know God better, if you want to know God's idea for you, I suggest you consider 26 degrees Scorpio as a portal, an emanation, a light and an opening. Spend time there. Walk inside this degree, this gap in your chart, and sit down and wait and listen.
And tell us what you discover 🙂
xo
**
Here's a link to my Astrology and Tarot Readings page.