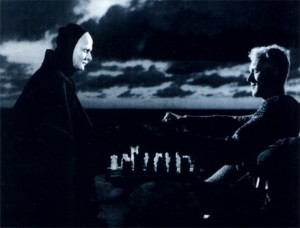 I am feeling Saturn in Scorpio already. A 3rd House transit for me. And I can't find the words 😉
Saturn through the 3rd can be silence. Or solitude. Whispering. Whispered words. Or disciplined writing. Or curtailed writing. Refusing to speak. Or honorable words. Or harsh words. Or depression. Maybe I'll write less personally on the blog. Write horoscopes instead.
Saturn in Scorpio though is pretty well-aspected in my water/earth chart but I feel like I'm in a submarine. Submerged beneath the big blue waves and I'm not sure what I need yet.
After meditation class I didn't want to chit-chat with my buddies, like I usually do. I just wanted to go home i.e. Cancer territory. Saturn in Scorpio through the 3rd House = there shall be NO small talk.
I started to wonder: how will this affect my readings, my work. Saturn in Scorpio can be clear seeing but maybe telling a truth that no one wants to hear.
And it feels like my mind needs… more space. More room to breathe. It feels restricted (Saturn) and I was walking home thinking that I will honor (Saturn = integrity) these feelings this time around, what I couldn't do as a young teenager, the first time that Saturn was in Scorpio in my lifetime.
There's something solid about it and steady (very Capricorn) despite any seriousness or solemnity. I'm less anxious. The mind just doesn't move as fast.
And then there's this: Saturn, like Pluto, is associated with death. And I thought to myself: Saturn in Scorpio is the death of death and I don't even know what that means yet, but I'll figure it out, once I find the words, during this transit of Saturn through my 3rd House 🙂
To be continued…
Are you ready for Horoscopes? Coming Tomorrow! Tarot Weekend Forecasts for Every Sign! Influenced by Saturn in Scorpio 😉
xo