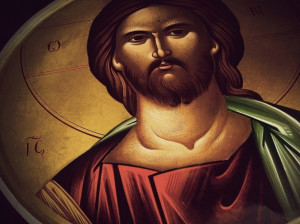 I don't know the origin of the phrase "spirit guide" but you can't go far in the spiritual metaphysical blogs/community/ascenders-r-us without running into this phrase. And I don't mind this phrase but I'm curious who was the first to use it. Anyone know?
There's a local healer that I like a lot, Reiki Master (among other modalities) and I think that may be the first place I heard it, during his classes which weren't really classes but healing/meditations that were deeply relaxing and transporting.
Guides. Listen to your Guides. Trust your Guides. Ask your Guides. Are you in contact with your Guides? How do you find them? Are Guides the same as guardian angels? How do you know it's your Guides and not shape-shifting a-holes steering you wrong? My guides are better than your guides! Can you hear this on the New Age playgrounds? People start to think they are inadequate because they don't hear voices 😉
Another question: are "Guides"(merely) an anthropomorphized way of saying/believing "trust your instincts" or "trust your gut," (trust yourself) because we don't so we have to put that trust in something outside of our own wisdom and hey this is a time honored tradition (i.e. God).
We're in the midst of Sagittarius Season. The Sagittarius New Moon was today and the Sun is more than halfway through the sign. Mercury is in the early degrees. Venus is still in Scorpio so there's plenty of Sag to come even when the Sun moves into Capricorn. And Sagittarius is the philosopher, seeking meaning and truth, the teacher, the Guide.
Your thoughts? 
xo
**
Here's a link to my Astrology and Tarot Readings page