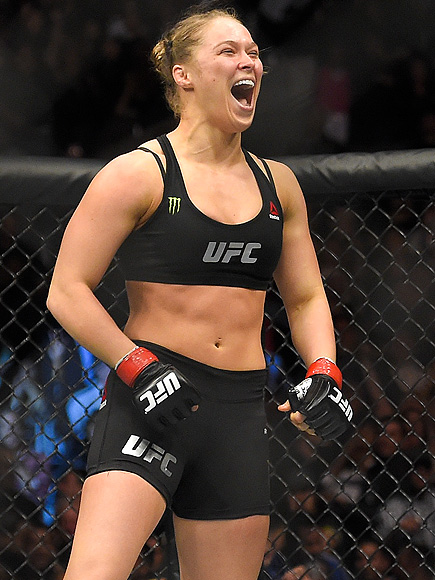 I've got two things on my mind for today's blog post:
1) the astrology of Ronda Rousey + her upcoming transits
2) your Saturn in Sagittarius cure for pain
I will write about the STARS THIS WEEK in a separate blog post
*
This is not a comprehensive reading for Ms. Rousey. Just a few things:
I got Ronda's chart from the astrotheme website. No birth time but a late Pisces Moon.
There was some discussion on my Facebook Timeline of how could this fighter be a Pisces Moon but I believe it 100% (Pisces can hurt you, like any other sign. Trust me on this).
She is a legend, before the age of Saturn Return, and is fierce as fire Mars in Aries, but anyone with eyes and intuition can see, can feel, this woman warrior's vulnerable emotional core underneath the Aquarian Sun steel. (Interesting too to note that Jillian Michaels is also Aquarius Sun.)
Aquarians are not touchy feely in my experience. In fact, they may run from that kind of thing (emotions they perceive as "too much") UNLESS other chart factors indicate a gooey center (like Rousey's chart does — Moon JUPITER in Pisces, expanding the emotional center).
And even then they may run – because their emotions are so deep as to be unfathomable.
So she's a young legend already (and yes I got my Pay-Per-View last night and I'm glad I did, to watch her defeat Bethe Correia) and I see the next couple years are pivotal for her:

her SATURN RETURN is coming.
What will change for Ronda Rousey? What will she leave behind?
Saturn Return is a fierce as fire reality check, rite of passage. We grow up. She can't, she won't continue along the SAME path. Similar maybe but not same. Saturn is our WORK, karma. Fate.
Perhaps after her SR she will do more film and less fighting. Think back to YOUR Saturn Return. Life before and after.
She also has her Venus in Sagittarius (running from love, runaway love) so she'll have both i.e. Saturn conjunct her Venus and her Saturn Return — in the same time frame — and Saturn squaring her Moon Jupiter.
I don't want to make any predictions here i.e. but if your mother is alive and Saturn is square your Moon…. well, this a FEMALE TRANSIT. Anything aspecting your Moon is a female transit, possibly affecting the women in your life (family or not), including your opponents!
The September New Moon Eclipse in Virgo will oppose her Pisces Moon Jupiter. Damn I wish we had a birth time so I could see the Houses but suffice to say that Moon vs. Moon = more fighting with women 🙂
She's also going to be under a Jupiter opposition. Her star will continue to rise and yes there is much more to say because her chart will be getting direct hits from all the new mutable placements (Nodes, Jupiter, Saturn) but I will stop here for now. We can go more in depth later if you like 🙂
I'm so in love Ronda Rousey and fascinated by Mixed Martial Arts in general — competition, bravery, drama — so I will definitely write more on this topic…
*
I ended Yesterday's Blog Post on Trauma & Healing and Saturn in Sagittarius like this:

Redemption. True Healing.
To really be DONE with the past.
How to get there? How to do this?
Is it POSSIBLE? 
Saturn going direct will help. You need a plan.
And from my Facebook:
Sagittarius tells stories. Saturn rules the dead.
(Free-associating here.) Stories of the Dead. Dead Stories.
YOUR DEATH. And your story of coming back to life.
I have one, I have two, I have three, I have four and more.
It's not just Pluto that rules death. Saturn does too. So.
Saturn in Sagittarius.
The story of what nearly killed you but did not. That's Saturn.
You wanted to die. But here you are reading this. Kind of amazing right?
And I'm thinking about the upcoming Saturn in Sag square Jupiter in Virgo.
What a funny transit right? Saturn in Sag puts on the brakes. Jupiter expands your tunnel vision. Going nowhere fast.
OR…
The careful telling of the beautifully meticulous STORY. There has to be a story here.
The square is going to push you push you push you.
Part of your Cure for Pain is to tell your story. That's Thing One.
Thing Two is to rid yourself of all shame.
Someone left this amazing comment on my blog post yesterday. I couldn't have said it better myself (although was trying to — on my blog).
If anyone feels powerless and terrified, revenge, rage and hatred are the only way to climb back from the darkness. Religions and "be positive" movement by demonising strong negative emotions only guilt trip the victims of abuse back into powerlessness.
YES.
And now that Saturn is direct again, we can plan. And write. Write write write write. Even the non-writers reading this 🙂 Saturn is structure. Sagittarius (as I wrote above) is the storyteller. And the story. Isn't it time you told yours? 
Hmm maybe it's time for me to return to my Writing Workshop idea which I had to put on hold this spring (I was too sick to do it). I'm also thrilled to finally meet a new poet friend of mine. We have talked about collaboration and now finally this fall she will be in my city.
The mutable mess of 2016 (Nodes in Virgo/Pisces, Jupiter in Virgo, Saturn in Sagittarius, no outer planets in Gemini so life gets extra interesting for THEM, and let's not forget Neptune and Chiron in Pisces) IS going to make us all feel a bit scattered BUT I think we're going to have far more fun overall.
To be continued… 
*
I am doing an August Special:
Go to my Readings Page and scroll down for the PayPal link and click AUGUST SPECIAL.
These are for Phone (or Skype call) or Facebook Messenger/Gmail Gchat only. No Email with these AND they are SPECIFIC. This is my Jupiter in Virgo special. We will discuss how Jupiter into Virgo is going to change your life 🙂 Transits + Celtic Cross 
All other Readings and my Weekly Tarot are also available at this time.