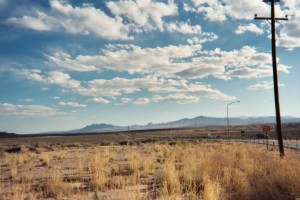 I've been reading poetry this afternoon and remembering the time when reading — no — writing poetry was all I did. Reading it was a close-second though 🙂 Reading poetry, having love affairs. 24 years old.
And how grateful I feel that the play I wrote a few years ago will be seen, seen by a few 😉 this fall. My 1st full length production. As though this is the beginning of… making up for some disappointments. The end of a cycle. We shall see, I am fond of saying We shall see.
Funny to look back. Funny to think that I've got clients almost 20 years younger than me and clients 20 years older, and more. I type in birth data and then I forget the age.
Reading poems is a time machine for me even if I've never read the poems before and just now was reading the work of a poet I had a class with, just once. I had these strange hopes back then. Had no idea how to… manifest anything. It was all luck. Luck or nothing. Luck or nothing and some natural writing talent. And that was it.
This is another post about creativity and the creative process, but this time from the perspective of memory and the past which of course makes me think of the Moon. But I wonder where else memory is stored in our charts.
There is no right answer to this question. The obvious answer of course is anything having to do with the Moon, 4th House, Cancer… but I'd like to think that each of you, each person, each chart, has her (his) own theory.
As I type this, the Moon is even farther along in its conjunction to Jupiter. No wonder memories (the Moon) are showing up big (Jupiter) time!
And the Moon and Jupiter are in Gemini: I am writing (Gemini) about it, telling my story (Jupiter).
What's your story today?
Love, MP