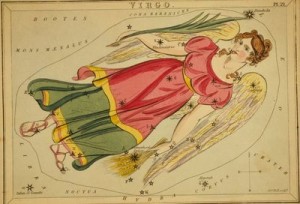 From my Facebook:
I'm thinking about my role as Teacher (guide/mentor) —
some talks in the chat room have got me thinking about my role – with clients, especially long time clients (i.e. years of working with them – in one way or another) —
And thinking about "initiation" – this spiritual idea of passing the torch so to speak
I said this, in there, just now, to someone – (as I become more conscious of what it is that I DO — see, usually I am too busy to think about it)
You've really made me think about my teacher role. Not to initiate anyone into MY path or any one path but to help them find THEIR path. That's what I do.
This is undoubtably my role.
What revelations are you having?
Venus enters Virgo today. Do you VALUE (Venus) what you do?
I think you are going to feel like hell unless, until, you do.
xx