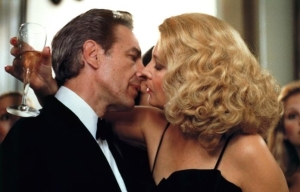 The more you love, the greater the fear of death.
Theirs.
And maybe yours.
But more theirs!
😉
So you choose not to love.
Is this you? Is this you in love?
And then what happens?
(Yes if you want to read all my blog posts of the continuing series for Libra Season: How to Have a Relationship without Losing Yourself, you must subscribe, but in the meantime please enjoy this post!!)
Tip no. 5:
Go and return.
Leave so you can come back again.
Hide and Seek.
Fort/Da.
To quote poet Jack Gilbert:
Love is apart from all things.
Desire and excitement are nothing beside it.
Do you agree? 
*
A few highlights of the week:
Some of us need more Venus. Some of us need less. I could use a bit more smart Venus strategy. I admit it! I am not strategic. I'm emotional. Reactive. Passionate. Angsty. (So I write. And then I write more.)
To quote Jack Gilbert again: Passion is clearly the path but does not bring us to love.
For those of you who want (or need) EVEN MORE VENUS, the Goddess enters Libra tomorrow. She is here to teach you. Follow her lead if you are like me, if you need her. She attracts what she needs. She doesn't need to bark or bite. Or yell. Oh no. Heaven forfend. Not that. No yelling, please 🙂 But she's a button pusher nonetheless. Oh yes she is.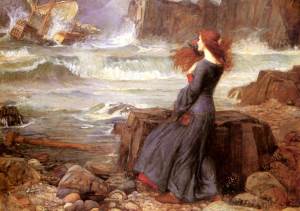 The calm before the storm. That's how this week feels to me. Storm isn't the word I want though. There may be no storm. It may be sunny skies all the way for you. No cyclone, no tempest.
My point is that… there are a number of juicy aspects this weekend (thus they are building now and we feel that pressure) and next week is a Total Lunar Eclipse (at 15 degrees Aries – which partnerships will die? Which partnerships will live? ) so… we walk across the rooftops this week.
The Moon is in Capricorn mid-week which will conjoin Pluto of course and make a tsquare with Uranus and the transiting planets in Libra. You want tense? You got tense. Sorry Cancers 🙁 You are the "empty leg" here but please do not hide. Instead: observe.
Weekend Fun Ahead 😉
Sun in Libra square Pluto (someone is jealous of your pretty dress)
Mars square Chiron (the bandaid isn't holding, the bandaid is leaking, you are bleeding)
Mercury goes Retrograde (extra wobbly scheduling, double check everything)
Mars trine Uranus (and Jupiter) YESSSSS!!!!!!
Keep doing your thing. Keep driving. Suddenly that's the image that came to mind. You in your car. Singing to the radio. Driving along. And you are passing this billboard and that billboard and this landmark and that landmark and this strip mall and that monument to AMERICAN LIFE (I am writing to you from America) and sundry consumer outpost. Keep going. DO NOT STOP TO SHOP. YOU DO NOT WANT WHAT THEY ARE SELLING. They are selling Sun Pluto dramarama. They are selling Mars Chiron salt on a wound and Mercury Retorgrade fuck with your plans. JUST. SAY. NO. Because next week…
What I'm suggesting is not avoidance although Mars square Chiron (and Neptune) could present denial as a good time (Mars in Sag). What I am suggesting is that you GO PAST IT. Observe and go past it. Into the wild. Into next week. Because next week is the game changer (the Eclipse) the start of a run of energy that has change in mind for you.
AND we've got the Fire Trine of Faith and Courage and Creativity on our side here.
My only other request is that you look good for Libra Season. Spend some time on your look. Some time, some money. It never hurt anyone to make a little effort. Even I'm wearing some lip color while I type this 🙂 EVEN ME, BITCHES!
Love is one of many great fires, writes Jack Gilbert.
Which fire will you tend to this week? 
🙂