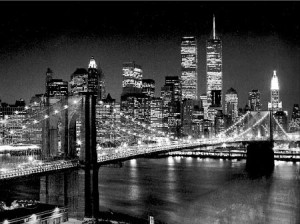 Yes, my friends, I know the Full Moon in Taurus is tomorrow but *this* post is in honor of Scorpio and Scorpio Season, a New York story. I know how y'all love those… 🙂
***
Part One: How To Survive Saturn in Scorpio
What you must do is be fearless. Stop worrying each day what you will lose.
I was thinking this as I was heading to go cat sit this morning, waiting for the 1 train and imagining the worst. Not being able to get to this frail senior kitty tomorrow because of Hurricane Sandy. Fearing the worst.
But when you make an adjustment in your perspective, and you begin to live your life with less fear…
That is how you find out who you are.
Part Two: Tree of Life
I am obsessed with the Tree of Life from Kabbalah, obsessed with the Sefiros, obsessed with God's mind, God's mercy, God's reason, obsessed with my inability to understand the Tree of Life and I was heading to the train and I saw an old friend across the street, dropping off one of her daughters at school and this woman has been on my mind because she's a great teacher, an intelligent mind, and I had been thinking of asking her to teach me.
So we started to walk and talk down the street and I remembered this, I remembered to ask her and she laughed. I had said: I want you to teach me the Tree of Life. I have a hard time understanding it. Her eyes widened. Her laugh was sweet.  It's not graspable, she said. People spend their ENTIRE lives learning this.
Part Three: My Greek Chariot
I know the cabbie was from Greece because I asked him where he was from. Came here at 3 months. Grew up in Astoria. I was in the cab on my way to give my friend's keys to her Mom who would be taking over cat sitting duties, thank God. And I talk to my cab driver. That's what New Yorkers do.
He told me since he was 16 he'd been driving a cab, and without a license then. An Aquarius. And we had some time to talk, going from the West Side to the East Side and he showed me a picture of his three daughters on his Blackberry, and he said to me: I taught them two things. You wanna know what I taught them? 1. Be carefree in life and 2. Don't be afraid of anything or anyone
He was saying out loud what I had been thinking just hours earlier.
**
If you are wondering what this has to do with Scorpio, I'll tell you. Scorpio knows how to keep a secret or two and I am keeping secrets in this blog post. There's more to tell. But Scorpio is loyal. And I want the New Moon Eclipse in Scorpio to bring us to a new level of loyalty TO OUR LIVES. Our fearless lives. Can you imagine? Are you paying attention? To the signs?
Stay safe everyone!
xo