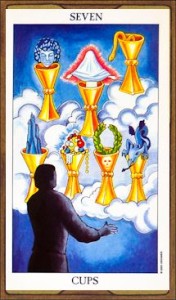 Just announced: 
From my Facebook
Okay I've decided – ‪TAROT‬ CLASS announcement
We begin October 31st
If I have minimum five participants I will do a little Tarot class – (cost is $100) 
Of course MORE are welcome but five minimum.
Purpose? Looking at the cards that destroy us!!!! that disturb us so VERY deeply every time. Let's crack them open see MORE of what they are about.
I'll be bringing you my own experiences as a reader + copious material from my Occult Library…
So yes there will be reading and listening and I am feeling OBSESSED which is usually how I judge WHEN to do something. So here we go… into the deep Tarot waters.
Who will enjoy this? Tarot obsessives 🙂 or even Tarot curious but this is definitely an EXPLORATION. We will not be discussing ALL The cards of course but handpicked difficult cards….
FOR EXAMPLE in one of my books (a Kabbalistic Tarot book) the author says the figure in the card is PRAYING!!! Never read that before but YES makes sense.
You in?
Email me moonpluto@gmail and I'll give you additional details but I want to get this STARTED. Class takes place in a secret group on FB. Four Week class. Learn as you go. Definitely email me if you've never studied with me before so I can explain to you how we tend to do things
xoxo