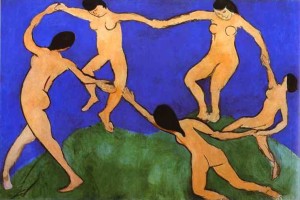 She's having all these feelings.
I'm working with a client. She's having all these feelings and wants to know where to put them. I know the feeling. That you HAVE to do DO something.
Is it any wonder I pulled the 4 of Wands for her? Retreat! Stand back! Lie down! Play dead!
😉
The more intense it is, as I was writing earlier today, the less action you take. The more you sit still. Oh My Lord how we want and we want and we want and we want and that Liza Minnelli song from Cabaret comes to mind, "Maybe this time…" 
I am telling her to take this pair of Eclipses, in Scorpio and Gemini as one big mission and moment.
For the New Moon, she sets the intention, she makes the promise, she commits. She sits with it. She seeks understanding and knowledge. And maybe she builds. A little of this. A little of that. A collage. A pinata. Something physical. Outside her body.
And then for the Full Moon eclipse? BURY IT. Because it's dead and it smells and it needs to rest in peace.
Or maybe she'll smash it, break it. It's up to her but the calling is clear. New Moon Eclipse on her Sun in her 12th House. It can't get any more REAL than that 😉
And this: don't wait for anyone to come save you. Don't wait for anyone to make it better. Save yourself. This Scorpio Season, take yourself out of that crawlspace you call a life, and I'll do the same.
xo
Solar Eclipse/New Moon on November 13th at 21 Scorpio
Lunar Eclipse/Full Moon on November 27th at 6 Gemini
**
Music for your Mood: Patrick Watson – Noisy Sunday
Despite Hurricane Sandy, I am doing Readings as usual including Mini-Moons for the eclipses