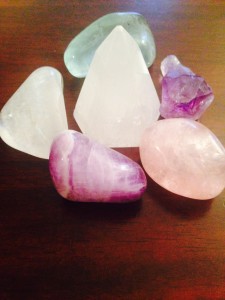 You may not have noticed that this weekend's Virgo Eclipse has a trine attached to it —
Pluto and Juno are in Capricorn.
Capricorn trines Virgo. This is blessing-medicine, earth magic.
This is good news for Taurus in particular who fills out this trine, making it a Grand Trine in Earth yes all of you, all you Taurus will benefit here somehow someway. How exactly? What does your chart say??? 
But what about the inconjunct from Uranus? And the Chiron opposition? And that Eclipses are scary? Yes yes all that is true.
Let me focus on the good and interesting for a moment 🙂 Jupiter and Juno in Virgo. Venus and Mars in Leo. Sense a theme here? Couples. And with Venus now direct… and FINALLY slowly heading OUT of Leo… we will have another Venus Jupiter conjunction soon enough.
I feel good today (special thanks to my good old true blue friend Lyone). I had been feeling sad for a few days and then I got a BIG reality check. I cashed that check 😉 I drew cards for a Venus gone direct video that I posted on Facebook last night and that advice was most definitely for me. But before that I had one of those fateful moments that turns the energy around. Uncomfortable, unpleasant but effective. Now I'm free. You would not believe my chart. You would NOT believe it. Seriously. Seriously. How good it is. How kind. I don't say this…. to brag. I'm not saying it's good or bad. It just IS. Except it can be bad for ME. It has been bad for me. Maybe it's the 12th House Venus. Maybe it's the well-aspected Pluto. Mostly well-aspected Sun. Without guile or manipulation or charm. No smooth moves. And some pathology I can smell a mile away and some I can't. I'll tell you this though — I'm not perfect but my conscience is clear. The problem is that the "bad ones" who are so skilled at tricks will fool others — but nothing you can do about that either except get free and live your beautiful life.
I just had a card pop out of the deck — Two of Wands. 
From Angeles Arrien:
…symbol of the state of dominion, balance, and integration. This symbol represents optimum balance of energy or the sense of sovereignty or being very comfortable with your domain, which is the root word of dominion, the sense of experiencing harmony and balance within your domain… coming into your own power from deep within in a very balanced way. Renewal, regeneration, and healing…
Regeneration is one of those Arrien words 🙂
**
I want to start a new chat room/forum. A closed group, a secret group. 
Both rooms that I currently have started out as more astrology-tarot forums and became more personal.
Both ways are fine. 
Email me if this interests you. Moonpluto@gmail.
I do charge a monthly fee for these – they are private, confidential and great ways to learn more, informally.
These are not spaces where I will be doing readings or looking at individual charts. They aren't classes either.
What are they?
Informal yet moderated spaces places to talk about all manner of metaphysical, spiritual, magical xx