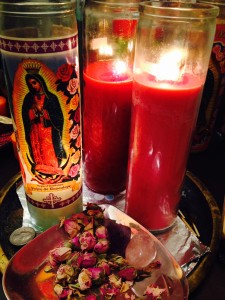 Two new Testimonials
*
"Aliza is a gifted intuitive reader.
I have had a lot of readings, but Aliza is the only reader I trust to take me to the core of my problems.
This is important, because lots of people can tell you what's happening in your chart, but few will "go there" to the root of the problems without abandoning you alone there to pick up the pieces by yourself.
Aliza is a gifted, honest and trustworthy counselor. It helps that she's also a poet — because she can connect words to feelings in the way that most people can't.
Thank you, Aliza, for YEARS of help. I would not be who I am without you!"
__________________________________________________________
"Aliza is IT. She has it.
She's like the map maker, going into uncharted territory, grounding you by painting a picture of where you are and where you can go.
Every time I've had a reading with her I walk away with more clarity in my options, and grateful for how she made sense of the jumble of feelings and events happening all around me.
And she always tailors her reading to what I need and how I need to hear it, alternating between empathy and compassion, to hard truths. I can't gush enough about her work.
She is worth every single penny."
**
Thank you so much!