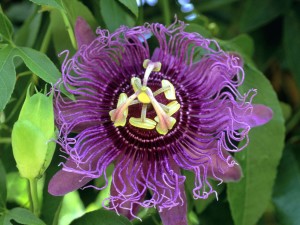 The Neptune in Scorpio generation, of which I'm a part, is already pondering Saturn in Scorpio conjunct their Neptune. A gal on the private message board with Saturn beginning his transit through her 12th House was asking about this and I wanted to put some of my response here. This is what I said…
"Reality-check your particular Neptune issues, whatever those are! Especially in that house of your chart. How you sabotage and bring chaos to that area of life will get SATURNIZED.  Clear the decks! Clear the fog! Saturn = Sanity. Discipline, maturity, responsibility: all the usual suspects. There's no point in having a Saturn transit unless you get better and grow.
Otherwise,the issue(s) comes back that much harder. Saturn will go into Sagittarius next! Yes I am thinking ahead! This will be tougher for the Pisces/Virgo people who will have it "easier" now with Saturn in Scorpio. Learn the lesson now while it's easier.
Neptune is a bitch. Insidious bitch. It's like this: when you're all calm and feeling good, in comes Neptune to remind you of… someone who broke your heart or a dream that didn't come true. I've had enough Neptune. I'm going Saturn's way. 
Neptune is this false reminder of something that never was. Reality reality reality reality says Saturn. One of my favorite quotes (which I got from a groundbreaking book that helps people with BPD): Accepting reality is not the same as judging it good. My chart resists reality so I am teaching myself to stay present at this whole new level.
My advice to the woman in the room: do the work. Which often means ruthless self-inquiry. Saturn in Scorpio demands nothing less.
GET that Saturn out of the 12th House even while Saturn is IN there. Shine the brightest light you can find on that Saturn. Don't let the trine or the 12th House lull it to sleep. And then you'll have an "easier" Saturn thru Sagittarius."
Do you have Neptune in Scorpio? 
xo
***
Want to be part of conversations like this? You can join us in the private room. Email me for more information. There is a small fee. We have been going month to month but the next 3 months are a sure thing! The next 30-day cycle starts in a couple days. Various levels of knowledge in there and we talk astrology, tarot, all manner of metaphysical! I think the room is really helping folks solidify their astro knowledge and skills. And I'm learning too. The folks in there never fail to give me a new, interesting insight.
moonpluto@gmail
And info about Readings is here! And yes I am doing Mini-Moon Readings for the New Moon in Libra.