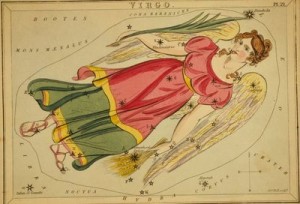 From my Facebook:
Jupiter in Virgo will be an excellent time for cutting out what is UNHEALTHY, what is NOT GOOD FOR YOU, including poison people.
Separate the wheat from the chaff, my friends!
Jupiter "expands what it touches" so Jupiter in Virgo will expand GOOD Virgo and BAD Virgo.
You will be more kind but also more critical so be kind to yourself and let Jupiter in Virgo EXPAND your HEALTH.
I can see it now, Virgos and Virgo Risings and Virgo Moons etc etc editing out what is USELESS to their lives.
IF IT HAS NO USE, YOU DO NOT NEED IT.
IT WILL MAKE YOU SICK says Virgo.
FUNCTION FUNCTION FUNCTION. VIRGO REQUIRES SMOOTH FUNCTIONING.
And this:
Another interesting side effect of Jupiter entering Virgo:
BEING (remaining, choosing to be) SINGLE.
There is going to be less shame around being single (yes, this is a thing) –
IN FACT I believe it's going to be celebrated very much while Jupiter is in Virgo (and Saturn in Sag and the Nodes in Virgo/Pisces).
I predict! You are going to see this… a new delight and fun in singleness.
A trendiness and joy in it.
What are you seeing/feeling about this transit? 
xx