Full Moon Magick – Behold Sunday is the Full Moon in Cancer:
women reading this status update, we are only Day Two into 2015:
your moon cycle can assist you in releasing 2014 energeia – even if you do not bleed on a regular basis — or at all at this time in your life.
Those who have the blood avatar it may be easier because you can see it and experience the womb change — but otherwise use your imaginative forces this month, the kitchens of your body with their cups and containers pouring what must be let go into the blood and the blood leaving your body. Please do not hold onto it.
Whether this is your actual blood or you create it through visualization and meditation or proxy — doesn't matter. What matters is your intention to gently kindly usher along, expel the entities and unhelpful memories and venom and shmutz from your emotional and physical 2014 body.
2014 medicine can't help you.
On a New Moon we harvest what is hidden from view. On a Full Moon we harvest what can be seen and touched. Full Moon in Cancer this weekend.
If you need help moving into the New Year, you can always invoke spiritual help —
the spirit of moonlight will help you, the spirit of winter will help you, the spirit of wolf and bear, the spirit of little snow, the spirit of early morning and dew and paw print, the spirit of the cupboard and pentacle, the spirit of holy thistle and marjoram and birch, the spirits of reversal and uncrossing.
But for the transition to New Year, I prefer the blood spirit most of all.
*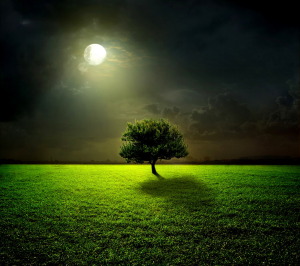 Full Moon Weekend, greetings to you!
Thank you for this Grand Cross in Cardinal signs, Chapter Infinity in the Book of Creation, revealing to us in full flower full expression WHERE AND HOW WE ARE STUCK.
Full Moon in Cancer comes to us — to destabilize and distort through her emotional wealth. She is coming to say to Capricorn Sun and Pluto and Vesta: LISTEN TO ME. Listen to MY BODY. Listen to my FEELINGS. Your illusion of control and sanity is BULLSHIT. Sanity is found in full flower full expression and TEARS of rage and grief and joy.
She squares the South Node in Aries, which are your past lives. She squares the North Node in Libra which is your unclaimed untamed future, source of frustration. She squares Uranus (conjunct the South Node) REBEL WITHOUT A CAUSE which is you getting in your own way.
She is here to tell all of you: MOTHER IS HERE.
What shall we do for this honored guest?
Nourish her. Plan for her arrival and upon her arrival, nourish her, lavish her with tribute, set feast and drink at her table, and she, Full Moon She, will reward your household with New Year Snow Moon Blessing which is the blessing of Chava (Eve) and Lillith and all Marys and all mothers, protection and peace.
Love, MP