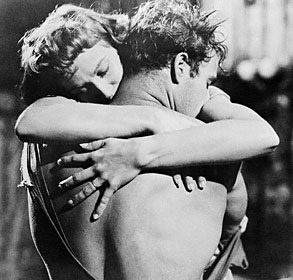 I made a video today on the topic of my (third) Venus Return this summer + Venus square Saturn in the natal, which I have, and a cool healing moment I had today: a Venus Return, Venus square Saturn moment – where I got to be not the natal Venus square Saturn girl but… and I couldn't find the words in the video. And I still can't find them now. For exactly what I want to say. About that moment. And how beautiful it was. And how if you want to see my videos you need to be my friend on Facebook, at least for the moment. I'll put some up again on YouTube eventually but for now…
Tomorrow no exact aspects other those from Cancer Moon — Moon trine Chiron. Moon square Uranus. Tuesday is more involved. Tomorrow I'll blog about Tuesday.
YES Moon trine Chiron is healing (tears included) and Moon square Uranus is, well, I think how you feel is going to shock you. More than once. And those Moon in Cancer feelings are going to want to hide in the crab shell thus we must request advice from the Oracle! for handling tomorrow's emotional waves:
Seven of Cups. Try not to fight it. Ride it. Couldn't have picked a better card, right? Cancer is at home here, in the world of (to quote Mary K. Greer) dreams, reveries, visions, the creative imagination, altered states of consciousness…
**
Today a client asked me about my weekly Tarot service/subscription — which I tend to forget to promote — and the way she put it… she put it well. Better than I can. So with her permission I'm quoting her. She totally gets what this service is and supposed to be:
…that you pull a tarot card and we engage with each other 10-15min to help me focus my week better (because it's feeling really hard to do that on my own right now and I've always trusted your ability to connect to me and help me really *focus* on what I need to know and tackle in that particular *present moment*
It's such a good service. I mean, I haven't tried it yet, but I've had your other readings, so I kind of know what I'm getting into. Maybe it's the Virgo in me… what this service provides is YOU in small bites so it actually amounts to getting access to you in the every day, day to day (very 6th house, it feels like) and apply it in real time.
Don't get me wrong, I LOVE your big reading sessions, but I don't think that's what I need right now. 
The weekly tarot pull feels like "coping strategies" from MoonPluto…