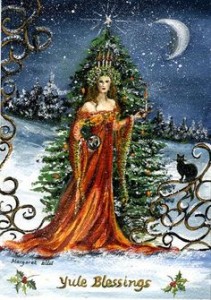 News and commercials:
I am doing 1:1 teaching again after a hiatus and focus on groups/classes.
$340 gets you 6 hours of time with me – learning Tarot or a Tarot/Astrology combination.
Skype or Phone.
Example, I am working with a gal tomorrow who wasn't able to take my most recent Tarot class and I let her know that this was available! Over the weeks, we'll be talking about the numbers, the elements, layouts, intuition, and more.
I've also started my January special EARLY. I am planning on moving late winter, early spring and thus this is my own personal fundraiser. All hour long readings are $65.
*
Monday is the Winter Solstice (where I live!).
My calendar is friendly. It lists these in this order:
Winter Solstice. Yule. Sun Enters Capricorn.
The Sun entering Capricorn means your Capricorn House gets LIT UP.
What does this mean for you? You tell me 🙂 SUN WILL SHINE THERE. For me, the Sun is not malefic. It is LIGHT.
It's my FIFTH – which is a fun house, creative, romantic. And yet for me it's ruled by Serious Saturn.
Taurus Moon this day. Taurus energy is associated with Venus (she who waits) and the 2nd House ("moveable possessions"). It is a materialistic sign, concerned with the things of this world, the MATERIAL of this world. Sure thing a Taurus can be quite spiritual as well — there's no contradiction there — but I've witnessed Taurus with a knowledge of and concern with the BEST of the material world. Even if they can't afford it they know what it is when when they touch it (see it, taste it, smell it). Taurus rather have one amazing high quality pair of shoes than three cheap ones.
Moon sextile Neptune – psychic
Moon inconjunct Saturn – contradictory
Moon trine Pluto – deep
Moon sextile Chiron – soothing
Moon trine Mercury – head and heart agree
Mercury sextile Chiron – healing words
A harmonious day for the most part. The Moon Saturn inconjunct is work calling when you rather rest but it is the shortest day of the year so… go home early. Wait for the light of the Sun entering Capricorn or get your Saturnalia on 😉
Will you do special for the Solstice? 
xx